Members of the RVC Zoological Society (RVCZS) have swooped to the rescue of oft-malign vultures by supporting a charity dedicated to their conservation and protection.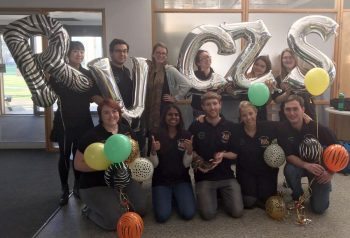 The RVCZS – which aims to educate and promote the husbandry, conservation, welfare and veterinary care of zoo, exotic and wildlife species via a range of events and excursions – has named Saving Asia's Vultures From Extinction (SAVE) as its charity of the year.
Charity of the year
RVCZS president Adam Hale said: "The reason we chose was because they are not an obvious choice and vultures, we feel, are often overlooked.
"90% of Asian vultures have disappeared in the past 10 years, a staggering figure that just cannot be ignored. It strikes a chord among us, especially because one of the main reasons for this has been through the use of the veterinary anti-inflammatory drug diclofenac, which is toxic to vultures.
"It has been banned in many Asian countries, but other anti-inflammatory alternatives used in practice in Asia are still toxic to vultures. The only one proven not to be is meloxicam. Diclofenac is still available for use in many European countries despite it proven toxicity, one being Spain, which is home to large portions of European vulture populations."
Raising awareness
The society initially raised funds for SAVE during the college's first conservation fortnight in 2016, which raised awareness about a host of related topics, including endangered species via a host of activities and events.
Mr Hale said: "We raised £272 for SAVE and considering we are a very small university we were over the moon with that. We have raised additional funds at our Symposium held on 21 January."