The Zoetis UK equine team has added three new account managers to the stable.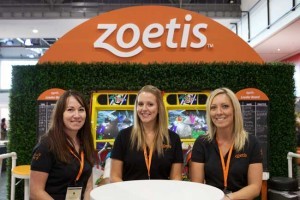 Rachael McErlain, Emma Tidball and Victoria Dawson have been brought in to enhance technical and sales support for equine veterinary practices in the UK.
Penny McCann, equine product manager at Zoetis, said: "We are delighted to have Rachael, Emma and Victoria on board. They bring a breadth of experience to the team, particularly with their extensive technical and veterinary knowledge, and they are already enhancing the service we provide to equine vet practices."
To find out more, contact a Zoetis account manager.