Zoetis has introduced Ketavet, an intravenous anaesthetic solution containing ketamine, which is available in 10ml and 50ml presentations. The new product coincides with the reclassification of ketamine as a Schedule 2 drug.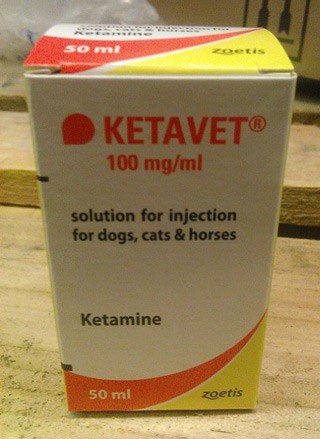 Ketavet is a clear, colourless solution for injection containing ketamine 100mg/ml (equivalent to 115.36mg/ml ketamine hydrochloride) with benzethonium chloride 0.1mg/ml as a preservative. It can be used to induce anaesthesia in horses in conjunction with xylazine, detomidine or romifidine.
Schedule 2
Ketavet, along with other ketamine-containing products, has been moved to Schedule 2 of the misuse of drugs regulations, which took effect from 30 November 2015. This enables tighter controls on the record keeping, prescribing and safe custody of products containing this active.
Details of specific requirements that must be met following the schedule change can be found at https://www.gov.uk/government/news/amendments-to-the-misuse-of-drugs-regulations-2001
Important product
Penny McCann, Equine Product Manager at Zoetis said: "Ketavet is an important product in our anaesthesia portfolio. We are keen to help veterinary surgeons keep up-to-date with the reclassification of ketamine and, with this in mind, our new product packaging clearly reflects ketamine's revised status as a Schedule 2 drug."
Further information on the product is available on the VMD website.
Contact Zoetis UK, Walton Oaks, Dorking Road, Walton-on-the-Hill, Tadworth, Surrey KT20 7NS, or telephone customer support on 0845 3008034.