The UK's largest group of independent practices has announced it has put well-being at the top of its agenda for 2017.
According to XLVets, the Thriving in Practice programme spearheads a collection of initiatives that seek to support the whole practice team throughout their career.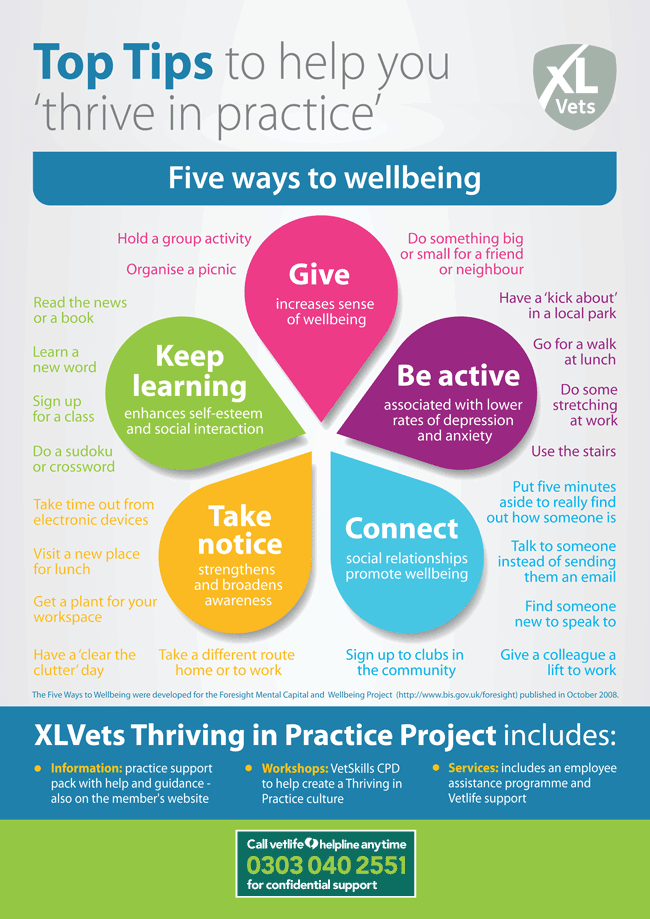 The portfolio of well-being products, which is being championed by the group's executive of practice owners and managers – in response to calls from members – includes:
leadership and team training workshops with an emphasis on mental and physical health
graduate development programmes with a strong mentoring element
an employee assistance programme
access to support materials
Integral part
The programme has been created by XLVets' people development manager Jane Simpson, who said: "The RCVS Mind Matters Initiative provided inspiration and the evidence for placing this topic high on the agenda.
"We could already see well-being benefits coming out of [our] graduate programmes, [and] the executive members subsequently incorporated mental health and well-being as a core tenet in XLVets' mission to support the growth of sustainable, healthy practices. And so, Thriving in Practice was born.
"Our aim is well-being and resilience becomes an integral and regular part of practice life in our member practices."
Flexible programme
According to XLVets, recognising its branches' individuality, the programme is not a one-size-fits-all approach.
She added: "Practices are encouraged to find champions from both the leadership/management team, as well as the practice team to be trained and work together in rolling out the objectives they've decided on for their own practice – the programme is flexible and adaptable to that particular practice's needs and is supported by the pack of resources and workshops provided.
"Members of the XLVets community are encouraged to share ideas, and those leading the initiative in their own clinic meet with peers to get support and share best practice."