Crawley commuters in West Sussex would have been in for a big surprise had they looked into their fellow train passenger's gift bag, as it contained a baby pigeon.
Lee Fern, who lives in Three Bridges, spotted the bird alone on a busy pedestrian walkway when he arrived at his office in Canary Wharf, London.
Terrified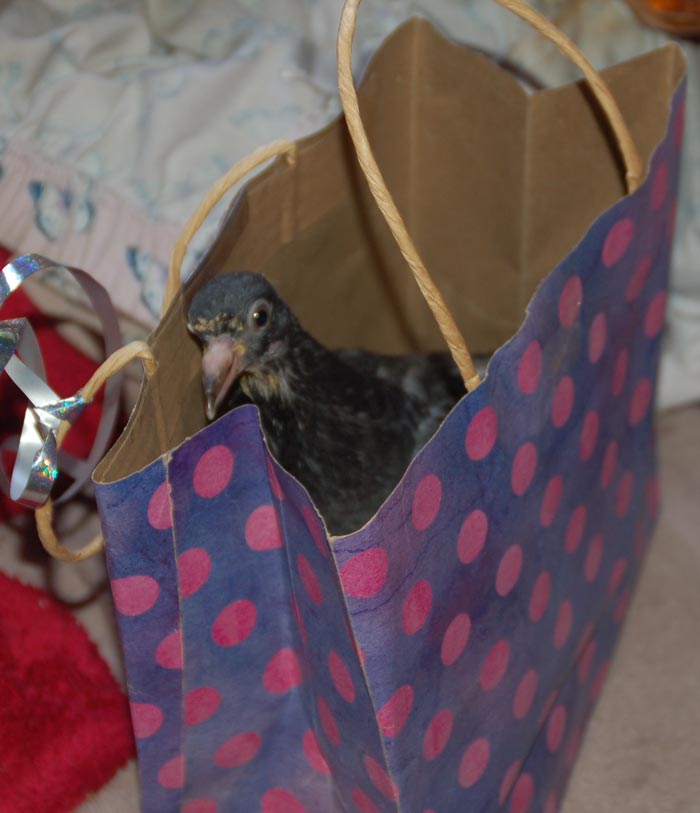 Concerned its nest may have been disturbed or destroyed by nearby building work, the kind commuter returned at lunchtime to check on the bird, which was still in the same place – seemingly, he said, too terrified to move.
When Mr Fern left work at 7pm and the stricken bird was still there, with no sign of its parents, he decided to intervene.
He explained: "I realised the pigeon was in a bad way and that I needed to get it to safety. So, I bought a gift bag and some napkins from a local convenience store and placed the bird, which I nicknamed Wotsit, inside."
On the right track
The pigeon travelled on the London Underground with his new charge before boarding an overground train to Three Bridges.
Mr Fern said: "Wotsit was very good, but I must admit, the squeaking coming from the bag did attract some strange looks on the train."
He quickly found a more suitable temporary home for Wotsit, with Tarnya Knight from Horsham-based wildlife charity the Born Free Foundation.
Recovering
Ms Knight is experienced in rehabilitating and releasing a variety of UK wildlife species.
She said: "Wotsit is in good health and Lee has done an extremely good job taking care of him.
"Once Wotsit is feeding for himself, he will be transferred to an aviary in order for him to strengthen his wings before being released back into the wild.
"He was very lucky Lee spotted him in time and he did something a lot of others wouldn't have done by helping."