Vet Times' sister publication VN Times has teamed up with the BVNA to offer one student veterinary nurse (SVN) a bursary to help fund their qualification.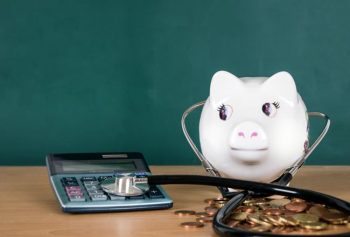 The bursary – worth £500 – is available to any student, regardless of route to qualifying. All the magazine asks is applicants be engaged in VN training at the time of applying, and have been a student member of the BVNA for two months prior to the closing date of 31 May.
The successful applicant will be chosen by two representatives, one from VN Times and one from the BVNA, and will be expected to make a brief report to VN Times at the conclusion of the studies and/or training for which the bursary is awarded.
Missing out
VN Times editor Rebecca Hubbard said: "Here at VN Times, we noticed while there are a number of bursaries for RVNs, students seemed to be missing out – so we thought we'd try to help.
"Hopefully, £500 will give a student that little boost they need, be it for course materials, transport to a placement, or the latest must-have textbook.
"The fact is, there are not enough RVNs out there to keep up with demand, and while we may not be saving the world, helping one SVN get the most out of their training is a good place to start."
How to enter
Completed application forms – which can be downloaded from the BVNA website – should be addressed to Miss Hubbard at the VN Times offices:
Veterinary Business Development
Olympus House
Werrington Centre
Peterborough
PE4 6NA
Entries should arrive no later than 31 May.
The bursary will be awarded to the successful applicant at BVNA Congress in October.