A veterinary nurse is attempting to raise £10,000 in a month to fund research into Alabama rot after losing her own dog to the disease.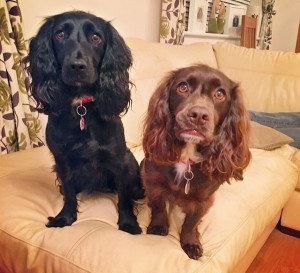 Jessica Worthington, from Vets Now Referrals in Swindon, set up the crowdfunding campaign after her cocker/springer spaniel Pippa contracted cutaneous and renal glomerular vasculopathy (CRGV), commonly known as Alabama rot, after a forest walk last year.
She initially hoped to raise £1,000 by the end of January, but that was reached in just over two hours. To date, she has raised more than £7,700.
Mystery
"It's just such a mystery because no one knows what causes Alabama rot and that's the frightening thing," Mrs Worthington said.
"We don't know how to protect our dogs from it because we don't know what's causing it. That is why I am fundraising – to find out what is causing it so we can try and protect our dogs.
"As a pet owner, I don't want Pippa to just be a statistic: the first confirmed case in Wiltshire.
"It was sad and horrific for me that she passed away – but if this fund-raising can do something positive. Hopefully, it won't have to happen again or will happen more rarely."
The money will be donated to Anderson Moores Veterinary Specialists to facilitate more research and investigations.