The WSAVA remains concerned access to ketamine is under threat, despite a UN Commission on Narcotic Drugs (CND) decision to reject international scheduling of the medicine.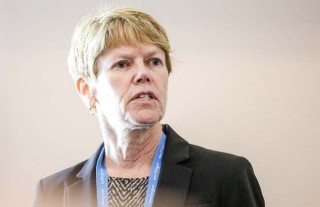 It is calling on vets worldwide to support its campaign and sign its petition to ensure continued access to the drug for veterinary and human medicine.
The only choice
At a BSAVA Congress press briefing, Sheilah Robertson, board member of the WSAVA global pain council, said: "Ketamine is a safe anaesthetic that has been used worldwide for more than 50 years.
"It does not depress respiration or circulation and can be used without oxygen, ventilators and electricity supply and support systems required for other anaesthetics.
"These characteristics make it the only anaesthetic suitable for both medical and veterinary use in the developing world."
Red tape
A number of countries, led by China, have been campaigning to have ketamine "internationally scheduled". This would prevent access to it in most developing countries as the documentation required for internationally scheduled drugs can be prohibitively bureaucratic.
The WSAVA claims this would result in a complete stop to surgical treatment in many parts of the world, including dog and cat neutering programmes, causing great suffering to animals and an increased risk to human health.
While the World Health Organization expert committee on drug dependence and the UN CND have both recently advised against placing ketamine under international control, China – which has a problem with the illicit production of the drug for "recreational" use – has expressed its disappointment and announced it will lobby for the decision to be reversed at future meetings.