A new BBC television show is set to shine a light on how veterinary science can enhance pet care, and turn a team of practitioners into small screen stars into the bargain.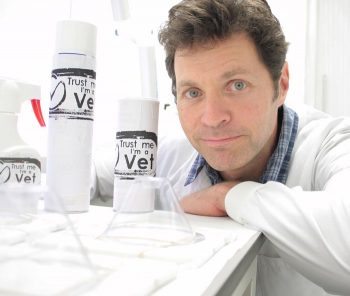 Trust Me, I'm A Vet is the latest televisual offering from the BBC.
It follows a team of practising vets as they examine the latest scientific research and interview a range of experts to find out what pets really need to have long and healthy lives.
Small screen stars
The vets that have turned their hand to presenting and are set to be beamed into living rooms across the country include Steve Leonard, Vim Kumaratunga, Alice Rhodes and Judy Puddifoot.
It will also highlight UK learning institutions as each episode of the three-part series was filmed at different veterinary schools – namely, the RVC, University of Liverpool School of Veterinary Science and the University of Bristol School of Veterinary Science.
Latest research
The first episode is to be screened at 8pm on 3 May on BBC Two and sees Dr Leonard investigate latest research into mineral content in pet food, and Dr Kumaratunga uncover the latest techniques to avoid a bone disease in pet reptiles.
Mrs Rhodes will join the series in episode two when she will run a unique experiment to tackle obesity, while Dr Puddifoot investigates the raw food craze.
Other topics explored in the series include feline anxiety, aggression and how to care for African grey parrots.