Two vets are preparing for a gruelling 900km charity mountain bike race across four rugged provinces of South Africa to raise money to help save and support endangered rhinos.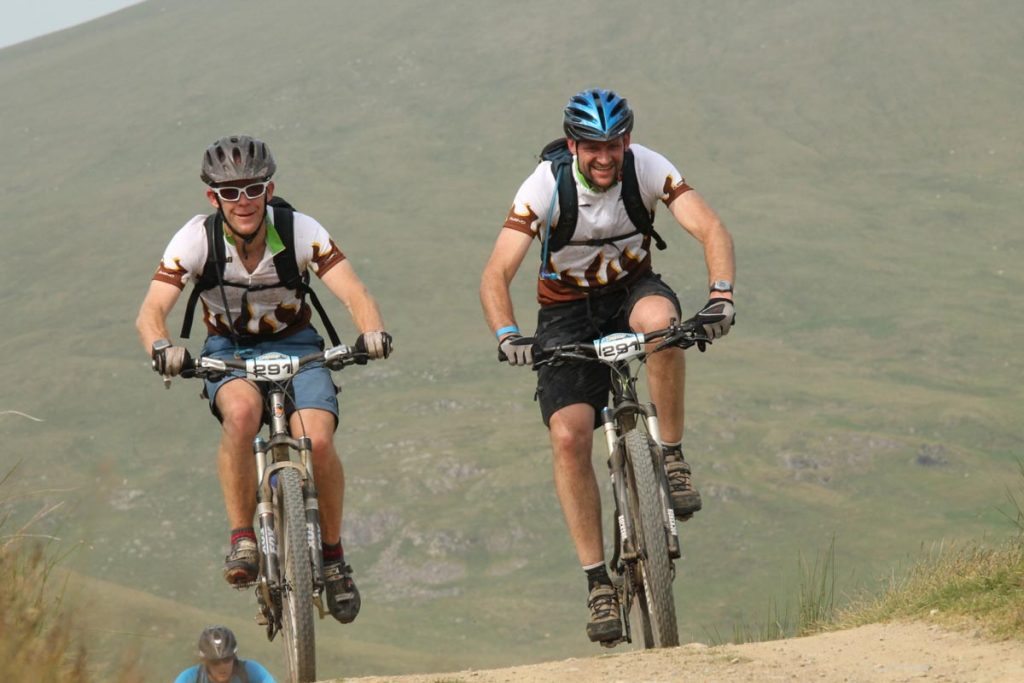 Paul Meiring from Companion Care in Chesterfield and Jason Davidson from Companion Care in Derby will take part in the annual joBerg2C (http://joberg2c.co.za) nine-day off-road event from Johannesburg to the coastal town of Scottburgh on 21 -29 April.
Poaching crisis
Dr Davidson said: "We are raising money for a charity called Chipembere Rhino Foundation (www.chipembere.org).
"They raise funds, promote awareness and support efforts to save and protect rhinos from the tragic poaching crisis in Africa.
"We are living in a world where our natural resources, from water and minerals to animals and plants, are becoming increasingly rare and as a result are highly prized and valuable.
"Habitat destruction and poaching are two of the greatest risks facing the world's wildlife."
One planet
He added: "Rhinos are being killed for their horns, elephants for their tusks, pangolins for their scales and now even donkeys are being killed for their skins.
"Smaller animals like frogs, lizards, parrots and numerous insects, meanwhile, are traded as pets, while chimps and orangutans are killed to capture their babies.
"We only have one planet, and we all need to do what we can to protect it."