A team of vets proved its pedalling prowess by cycling from London to Brighton and raising more than £20,000 for Cancer Research UK.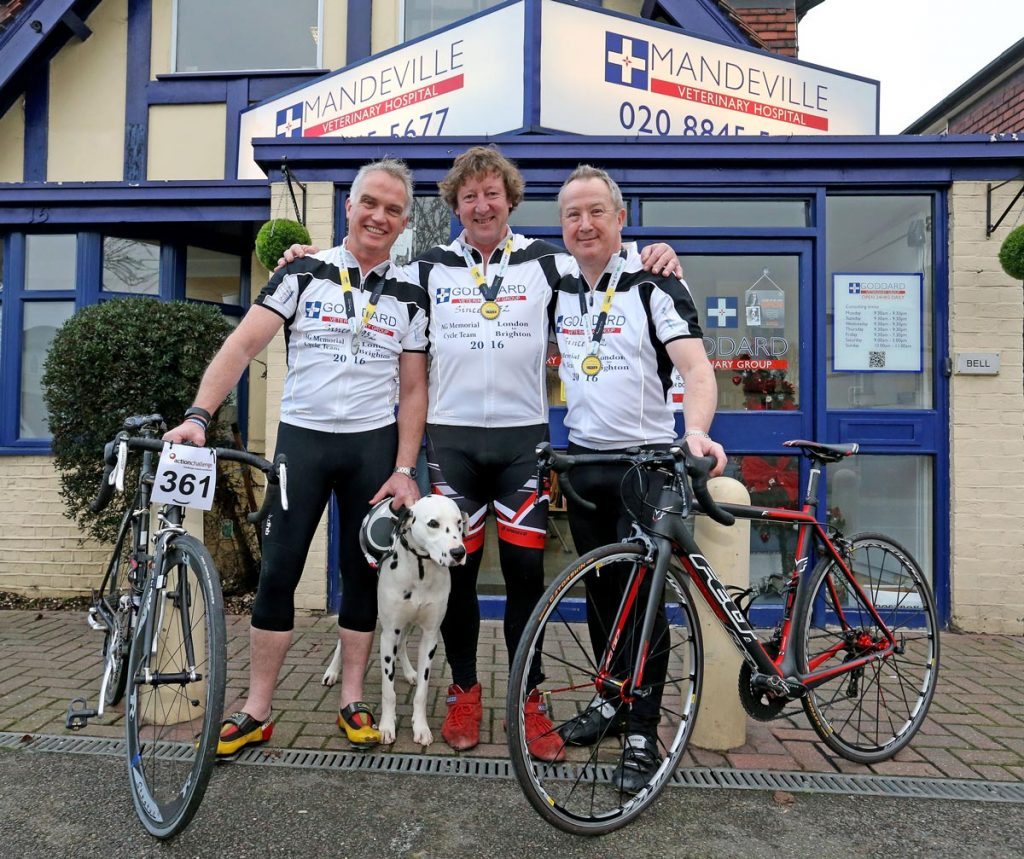 Vets from Goddard Veterinary Group (GVG) joined forces with suppliers, friends and family to undertake the Challenge Cancer Cycle London 2 Brighton event in memory of GVG's founder Arthur Goddard, who died in 2015 from bowel cancer.
Led by his son and GVG owner Philip Goddard, the group of 28 completed the 100km ride.
Joining forces
Mr Goddard said: "After my father's funeral we were talking about wanting to do something in tribute to him and in support of Cancer Research UK."
"We've taken part in bike rides before, but on a much smaller scale, so thought this would be a great way for us to join forces across the group, and it just snowballed from there. We quickly smashed our £5,000 target and the fund-raising kept going up."
The challengers ranged from those without much experience to cycling enthusiasts. One of the vets, in fact, completed the route then turned around and cycled back to London – all in seven-and-a-half hours.
Vital funds
Mr Goddard added: "The feeling of elation when you get to the finish is quite something, as was being welcomed by other members of the team who had already finished, but who were happy to wait for the others.
"I am very proud of the character of the people who chipped in to make this such a successful project. I would like to thank them all. I think my father would be thrilled we've raised so much money for research and I'd like to thank everyone who has taken part and donated."