Dog owners are being given advice on how to keep themselves and their pets safe in the aftermath of Storm Desmond, from the BVA and BSAVA.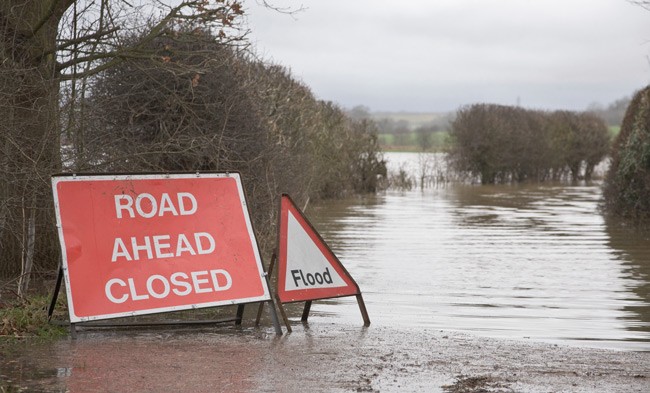 The organisations say, although dogs need exercise in all weathers, flooding can create hazards.
BVA president Sean Wensley said: "Every year we see awful stories in the news of pet owners who have gone into fast-flowing rivers or floodwater to rescue their dog, only to find themselves in a very dangerous and sometimes fatal situation. BVA recommends owners avoid walking their dog near river banks during periods of flooding."
Check for injuries
Vets have urged owners not to follow their dog if it gets into difficulty in the water. While they note it would be distressing for the owner, they say it is never worth risking your own life as well as your dog's.
If walking through floodwater cannot be avoided, owners are advised to take extra care and look out for debris that could cut or injure you or your dog. Vets advise owners always check their dogs for any injuries on returning home from walking in floods, and dry them with a towel to prevent them getting chilled and ill.
Floodline
BSAVA spokesman Ross Allan said: "If you are concerned your usual walking routes may be flooded you can check by calling the 24-hour flood helpline (0345 988 1188) and in the event of flooding, avoid taking your animals through floodwater – no matter how shallow.
"Floodwater can be contaminated and could harm your pet if they swallow it. If you have any concerns about your pet's health after a walk, talk to your vet as soon as possible."