Veterinary professionals are being urged to have their say as one of the largest and most comprehensive insights into pet well-being gears up for its 2016 campaign.
The call comes from the PDSA as it opens its survey for the latest PDSA Animal Wellbeing (PAW) Report – annual research assessing the state of the pet nation.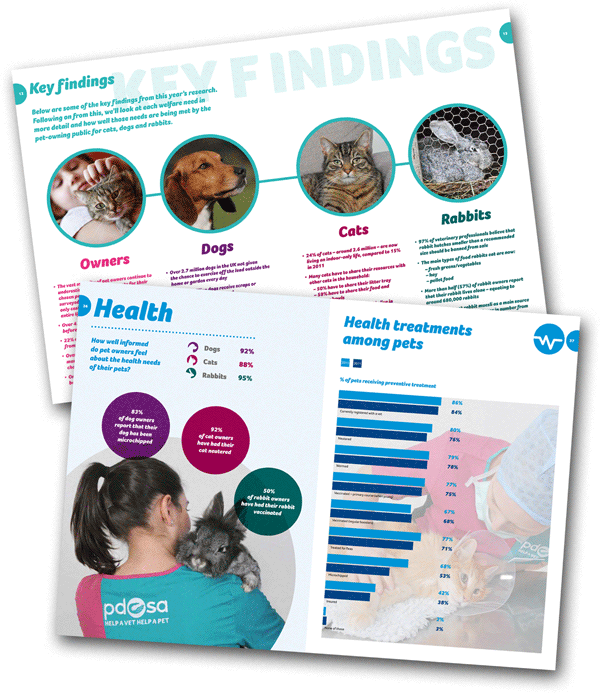 Vets, vet nurses and students have until 4 July to visit www.yougov.com/pdsa to share their views on issues affecting the health and welfare of UK pets.
Valuable insight
PDSA policy and campaigns manager Vicki Betton said: "For the last five years, the PAW Report has provided valuable insight into the reality of pet health and well-being in the UK.
"It delivers a robust evidence base for our education programmes, campaigns and collaborative work, and enables us to track our impact on the pet well-being issues of most concern to the veterinary profession. It also provides an excellent opportunity for everyone to voice their opinions and have their say."
Accurate picture
The PAW Report is now in its sixth year and, produced with YouGov, has seen more than 53,000 pet owners, veterinary professionals and children share their thoughts on a range of issues facing UK pets.
"It only takes 15 minutes, so please help us maintain an accurate picture of the biggest welfare issues facing pets in the UK today," said Miss Betton.
As well as taking the survey, PDSA is asking respondents to spread the word by sharing on social media using the hashtag #PAWreport.