Comedian Russell Brand has been announced as the keynote speaker at VET (Veterinary Education for Tomorrow) Festival 2017 and will join Noel Fitzpatrick on stage for a discussion on "Wellness and what that means to us".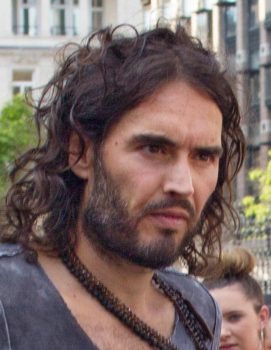 The 2017 conference theme is "Wellness" – a subject chosen in response to the increasing rise of veterinary professionals feeling disenchanted in their chosen career path, and in recognition of the stress and concerns felt by many in their working life.
Informal discussion
The keynote will take the form of an informal discussion between Russell and Prof Fitzpatrick, followed by a question and answer session with delegates to provide help and insight into coping with the challenges of working life in the veterinary industry and beyond.
Prof Fitzpatrick, who founded VET Festival three years ago, said: "This is a challenge I can really empathise with.
"Along with lack of sleep and challenging cases, I have experienced feelings of depression, anxiety, isolation, fear and worthlessness first hand and I have invited Russell Brand, who has had his own fair share of challenges, to converse with me about these themes.
"We sincerely hope to reach out with integrity and honesty so others may learn and, perhaps, take some comfort from our experiences."
Gratitude
He added: "I am deeply grateful to Russell for being here with us, and for sharing his own personal story and experiences.
"I truly believe this collectively shared vulnerability in the face of life's challenges will make a difference and I sincerely hope you will feel the same."
VET Festival takes place on 9 to 10 June at Loseley Park, Guildford, Surrey.