A vet has returned to the UK after assisting at an animal hospital on a Caribbean island – made possible by a bursary from the Vet Charity Challenge.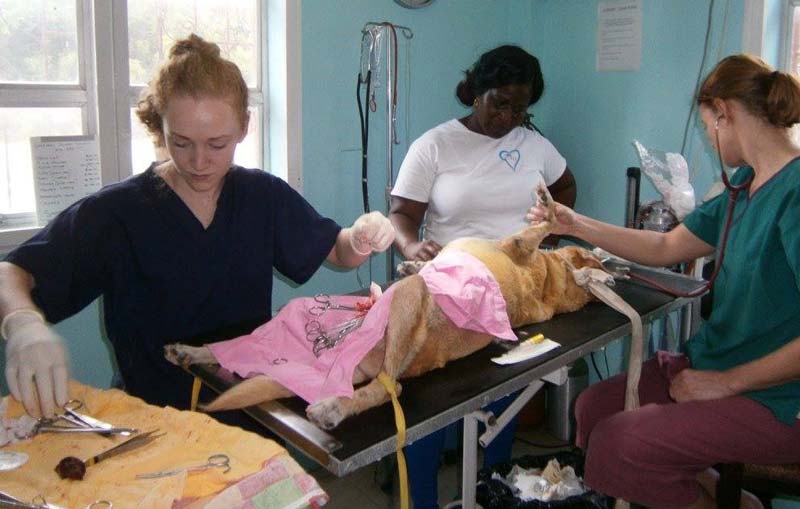 Veterinary surgeon Emily Capes, from Parkvets in Sidcup, Kent, travelled to Carriacou, an island near Grenada, to build on her experience.
Ms Capes said: "Having just got back from my trip, I wanted to say a big thank you to the Vet Charity Challenge for awarding me the bursary to allow me to have had such an amazing experience."
During her stay, the team carried out several neuters, lump removals and emergency surgeries.
"We treated conditions I had not encountered before, such as heartworm and tick fever, which were prevalent. We also saw cases of dogs that had been poisoned with lannette, an insecticide – for which atropine was the antidote," she said.
Jason Rogers, from BCF Technology, organisers of the charity challenge, said: "Emily and her team, the Flying Squirrels, have taken part in a number of events with the Vet Charity Challenge. It is great to see how Emily has used the bursary to make a real difference to the lives of cats and dogs on the island."
The Vet Charity Challenge is a one-day event in September where 50 teams of four run, walk, cycle and kayak their way along a course, with some mental and physical tasks thrown in along the way.
Over the past four years, the event has raised more than £115,000 for a number of animal-based charities. Recently, at the London Vet Show, the team handed over cheques for £15,000 to Canine Partners, SPANA and International Cat Care.