A series of equine sport medicine CPD webinars will take place throughout May in a collaboration between the Boehringer Academy and the European College of Equine Internal Medicine.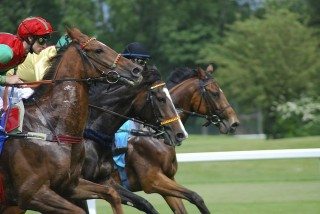 Topics will include how to work up a case in practice regarding poor performance, how to approach exercise-induced myopathies and diagnosing dynamic upper airway obstructions.
It is the third consecutive year the Boehringer Academy and the college have teamed up to run the complimentary seminars.
Schedule
The sessions are:
11 May: Poor performance – how to work up a case in practice (with Emmanuelle van Erck Westergren DVM, PhD, DipECEIM of Equine Sports Medicine Practice, Waterloo, Belgium).
18 May: The approach to exercise-induced myopathies in the horse (with Rosie Naylor BVetMed, MVetMed, DipACVIM, MRCVS of Newmarket Equine Hospital).
25 May: Diagnosing dynamic upper airway obstructions in the horse (with Kate Allen BVSc, PhD, CertEM(IntMed), DipACVSMR, MRCVS of the University of Bristol Equine Sports Medicine Centre).
Each online seminar will begin at 8pm and the presenter will be available for a live Q&A session for 30 minutes following the webinar.
To reserve a place, visit the Boehringer Academy website at www.boehringer-academy.co.uk