The Kennel Club (KC) has released a film aiming to educate judges of German shepherd dogs (GSDs) on ring procedures at KC-affiliated shows.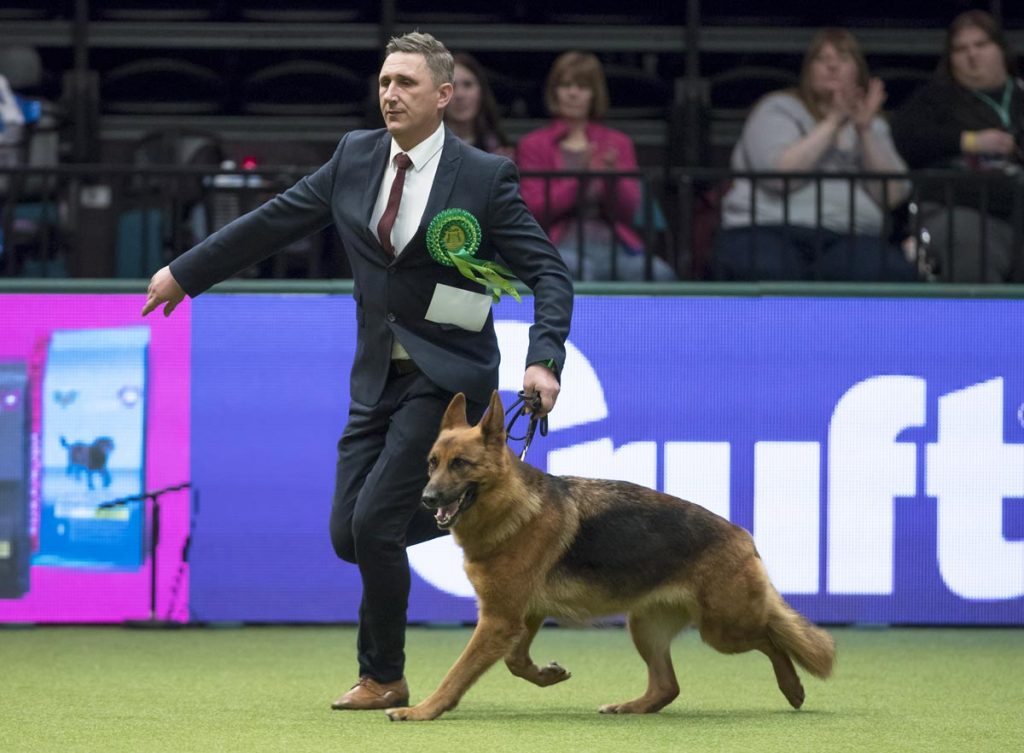 According to the club, the film – available on The KC Academy – emphasises judges' responsibilities regarding health and welfare, and general ring procedure, and will cover the agreed escalation procedure for double handling (the act of someone, other than the handler, getting a dog's attention in the ring) and a change to the breed standard.
Scrutiny
The video follows a statement by The KC in July 2016, which stated – among a number of breed-specific directives – all GSD championship show judging contracts for 2018 and beyond were suspended until each judge had undertaken education. This followed 2016's Crufts, where the exhibition of GSDs came under scrutiny for:
use of double handling
erratic movement in the breed
"apparently" exaggerated conformation
At the time, The KC secretary Caroline Kisko said the club was given "no option" but to address the issues, as the breed itself was "taking far too long" to do so.
'Obligation'
Mrs Kisko said: "The health and welfare of dogs is the primary objective of The KC and, where a breed experiences any issues in this respect, the club has an obligation to take action where it can. The time for that action is now.
"This situation simply cannot continue, as not only is the health and welfare of the breed at risk, but this is having a detrimental effect on the reputation of all breeders, pedigree dogs, dog showing and The KC."
The new film comes with a multiple-choice exam, which is mandatory for challenge certificate judges to confirm their championship show appointment. Questions are based on:
the content of the film
The KC show regulations
the Code of Best Practice for judges and ring stewards
other announcements made by The KC on the exhibition and judging of this breed
Expectation
The KC said it expected all GSD judges to adhere to the points made in the film, which emphasises the breed is to be exhibited in the same manner as all other large pastoral breeds. A certificate is downloadable for those who successfully pass the exam.
For more information and to download the film, visit The KC Academy.