VNs and vets have just over a day left to respond to the RCVS' consultation on the future of Schedule 3.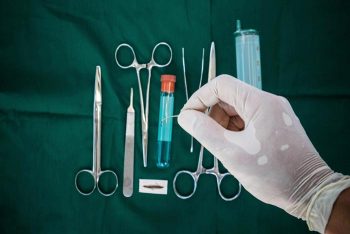 Launched in May, the consultation – which closes at 5pm tomorrow (7 June) – is part of a broader review of Schedule 3 resulting from VN Futures, the joint BVNA and RCVS initiative that seeks to create a blueprint for the future of the VN profession.
Uncertainty
Under Schedule 3, veterinary surgeons may direct registered or student veterinary nurses who they employ to carry out limited veterinary surgery "not involving entry into a body cavity".
However, Liz Cox, chairman of both the Schedule 3 working party and VN council, said evidence from VN Futures has suggested there is uncertainty around the interpretation of the schedule in clinical practice.
She said: "For example, many VNs do not undertake Schedule 3 work or are uncertain as to whether they do, while some vets are reluctant to delegate Schedule 3 tasks to VNs.
"With this survey, we hope to get a better steer on how Schedule 3 is used and interpreted in practice on a day-to-day basis, and gather views on where both veterinary surgeons and VNs feel the legislation could be clarified.
"We very much encourage all VNs and vets to complete this consultation."
Get looking
Those eligible to respond should have had an RCVS email with a survey link, sent from dilys.robinson@employment-studies.co.uk – if not, recipients are advised to check junk mail and spam filters.
Anyone still experiencing problems should email the same address to receive the survey.