The RSPCA has released examples of some of the funniest incidents of emergency call-outs for RSPCA inspectors in 2016.
Last year, the animal charity cruelty lines received 1,153,744 telephone calls – equating to one every 27 seconds – and, while many were heartbreaking, some did provide a little light relief.
Croc shock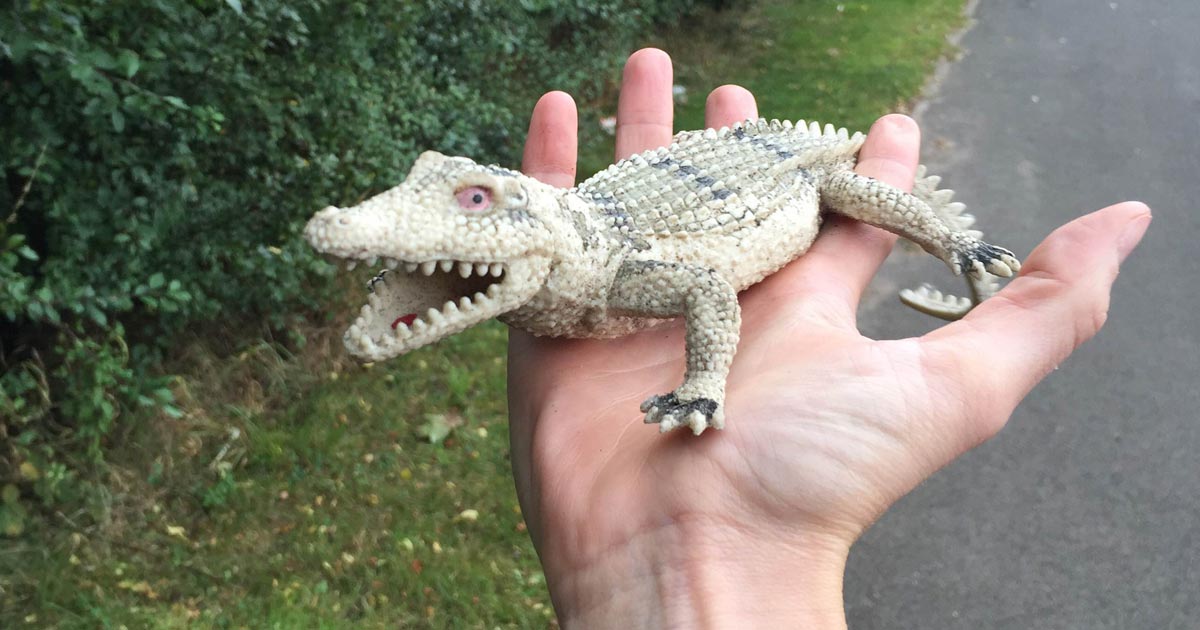 Among the telephone calls, RSPCA animal collection officer Lauren Bradshaw rushed to the A54 in Winsford, Cheshire in September after reports of a baby crocodile at the side of the road.
Despite the snappy response, little could be done for the reptile, which turned out to be a plastic toy.
Meanwhile, an RSPCA officer was asked to help find a bird stuck in a homeowner's loft in Ossett, West Yorkshire. Animal collection officer Alan Farr said: "I went into the lady's home and we could hear a regular 'peeping' noise. She said she thought it was coming from her roof, so we looked and looked.
"After searching around and unable to find the mystery bird, I went into her front room and found a smoke alarm beeping after the battery had gone flat."
Stony reception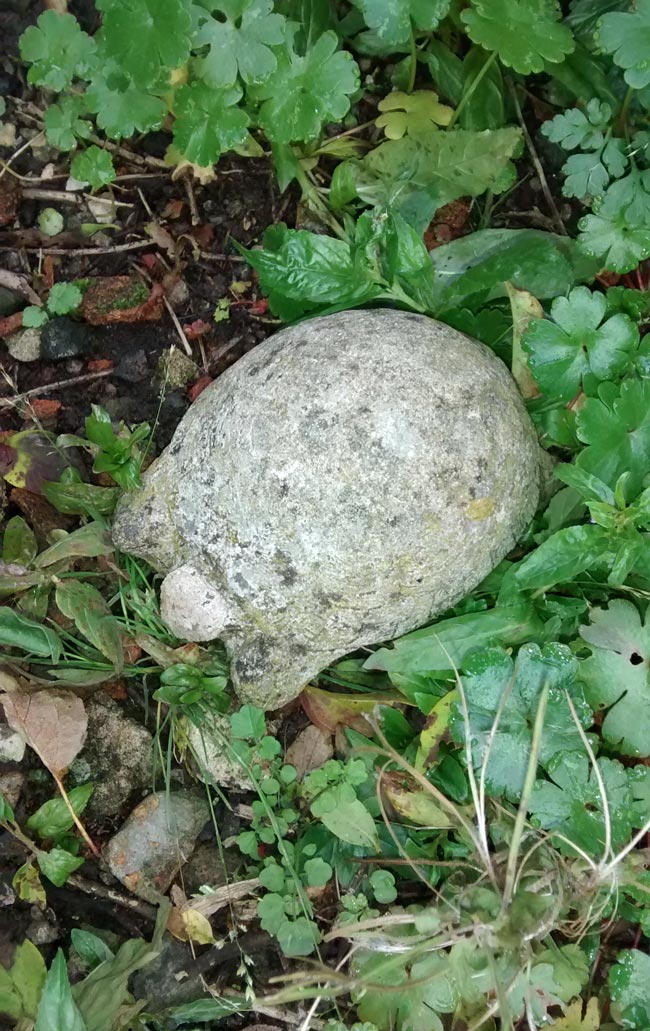 Animal welfare officer Liz Braidley had a surprise when she responded to a telephone call about an escaped tortoise in a garden in Sheffield in October.
She said: "I went into the lady's garden to try to capture the tortoise and it soon became clear he wouldn't be giving me the run-around – as he was made of stone."
Another officer was called to a building in Enfield, London, to help a bird tangled in an aerial. However, once he arrived at the address, it didn't take him long to realise the "bird" was in fact a kite attached to the aerial to deter wild birds.
Animal welfare officer Carl Hone was called out to catch a stray snake found in the loft of a house in Surrey. The caller was so nervous of snakes, they had rushed back down the ladder and shut the hatch door. When animal welfare officer Hone arrived with specialist equipment to deal with the exotic animal, he crept up into the loft only to discover the snake was, in fact, a child's toy.
Inspector Sarah Mason was concerned when she received a job from the RSPCA control centre  asking her to visit a stray cat in Leeds that was reported to have an open wound under its tail. However, before she could even get to the address, the caller telephoned back to report: "Sorry, it's actually its bum."
Horsing around
A caller reported an owl had been sitting on a roof in south Humberside for more than four days and, although it was able to turn its head occasionally, appeared unable to move. Inspector Graeme Petty ventured out to the scene to find the owl in question, only to discover it was plastic.
In another funny incident, animal welfare officer Richard Durrant was called about a collapsed horse in Leicester. The caller was unable to see from a distance if the horse was still alive, but a number of other horses in the field seemed to be keeping away from it.
Rushing to the scene, Mr Durrant was preparing to find the poorly horse, but on arriving all he could see was a pile of old hay, wrapped in twine, lying lifeless on the ground.