The RSPCA investigated 143,004 complaints of animal cruelty in 2015, according to figures released yesterday (23 March) – a 10% reduction on the 159,831 investigations undertaken in 2014.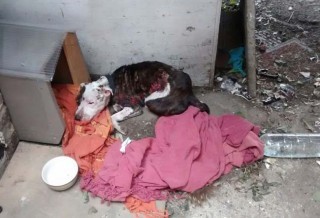 The charity's annual cruelty statistics showed almost 57% of complaints investigated by it in 2015 were about dogs, compared to 24% on cats – the second most abused pet.
Overall, statistics for 2015 showed there were 81,146 investigations into complaints of cruelty towards dogs, 33,844 towards cats and 15,965 towards equines.
Less offenders
Meanwhile, 796 people were convicted of animal welfare offences, compared to 1,029 in 2014.
The highest number of complaints investigated were in Greater London (11,050), followed by West Yorkshire (7,694) and Greater Manchester (7,333).
The number of owners who were offered and accepted animal welfare advice, meanwhile, showed a general increase, with 81,475 accepting advice in 2015 compared to approximately 78,000 in 2007.
"Depravity" up
Dermot Murphy, assistant director for the RSPCA inspectorate, said: "It is encouraging some of the figures were down on last year and the numbers of complaints being dealt with by education and advice were going up, as we would always much rather improve animal welfare by giving advice to owners if at all possible.
"Yet, even if some of the overall numbers are lower, the level of depravity we have seen in 2015 cases are up there with some of the most extreme we have known."