The fight against ticks vectoring Lyme disease and babesiosis in people and animals appears to have taken a step forward following the publication of novel research by US scientists.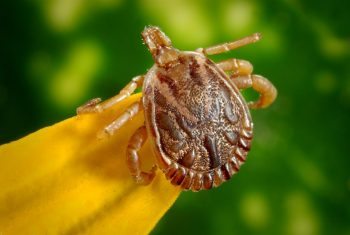 For the first time, researchers looked at why ticks were able to protect themselves while harbouring bacteria, viruses and parasites.
The work, by a team at the University of Maryland, determined, contrary to established thinking, ticks (arthropods) have an entirely different immune system from insect vectors such as mosquitoes and flies.
The team was able to work out how ticks protected themselves from Lyme bacteria and a host of other microbes.
Far removed
Reporting in Science Daily, Joao Pedra, the senior author on the study and an associate professor in the department of microbiology and immunology at the University of Maryland School of Medicine, explained, in evolutionary terms, ticks are as far removed from insects as humans are from fish.
He said: "Although the two bugs are seemingly alike, it turns out the immune system of ticks is quite distinct from insects. Our discovery clarifies the ins and outs of how the tick immune system fights bacteria.
"This basic science discovery is fascinating and may pave the ground for new translational approaches that reduce the negative impact of tick-borne diseases in people."
Interesting potential
Ian Wright, head of the European Scientific Counsel Companion Animal Parasites UK and Ireland, compared the research to work being undertaken with malaria in mosquitoes, where scientists are attempting to make mosquitoes immune to infection, then releasing enough of them in a local area.
He said: "I think it has interesting potential for the future, and may even be a long-term game changer."
Read the full story in the 6 March issue of Veterinary Times.