The historical relationship between humans and cats will be discussed at an event organised by RCVS president Bradley Viner.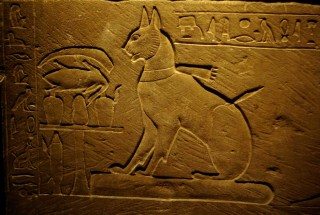 The day, called "People, cats and vets through history", will be held in the RCVS Council Chamber on Horseferry Road in London on 10 June and will bring together the RCVS, RCVS Knowledge, International Cat Care, the Veterinary History Society and the Central Veterinary Society.
Early interactions
Joyce Filer from the British Museum will begin by looking at humanity's early interactions with cats in ancient Egypt, Pippa Elliot will discuss the changing relationship between people and cats through history, while Andrew Gardiner and Julie Hipperson will examine the historical links between cats and vets.
Nicolette Joosting, a feline-only vet from Vancouver, Canada, has pieced together the history of feline medicine and will show how the cat has gone from curiosity to mainstream in veterinary practice.
The benefits of virus research for feline welfare will be covered by Os Jarrett and John Bradshaw, who will look at the development and future of the cat-human bond. The day will also touch on the human relationship with pedigree cats and big cats in the zoo. Andy Sparkes from International Cat Care will conclude the day with a look at the future of veterinary care for cats.
Alternate perspectives
Dr Viner said: "With this joint event I wanted to bring together a mix of historical and medical perspectives, and generate insights into how an evolving veterinary profession has strengthened a long-standing bond between people and cats, an animal that was once worshipped by the ancient Egyptians and is now one of the most popular pets in the UK.
"We have a wide range of speakers lined-up, with one flying in from Canada specifically for the event, and we hope they will attract an equally broad set of attendees."
Tickets are £45, including coffee/tea, lunch and a drink after the event, and are available on a first-come, first-served basis. To see the programme and book a place, visit the International Cat Care events page.