The deadline is approaching for nominations from vets and VNs who wish to stand as candidates in the RCVS council and VN council elections.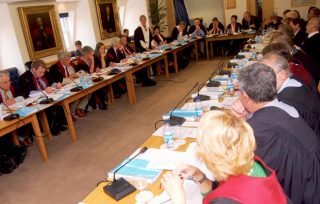 According to the college, the nomination period for both of the councils closes at 5pm on 31 January.
Details required
To stand, candidates for either council will need to submit a nomination form, short biography, personal statement and high-resolution digital photo.
Each candidate also needs two nominators. For RCVS council candidates, these should be vets on the register, but not on the council, while for VN council candidates, they must be registered VNs not on VN council.
The election period starts around mid-March and will run until 5pm on 28 April. Ballot papers will be sent to vets and VNs eligible to vote in the week commencing 13 March.
Nomination forms, guidance notes and FAQs for prospective RCVS council candidates can be found at www.rcvs.org.uk/rcvscouncil17 and the equivalent documents for VN council candidates are available at www.rcvs.org.uk/vncouncil17
Another deadline
The RCVS is also reminding vets the deadline for applying for its new fellowship is 10 February. Those interested in applying can email senior education officer Duncan Ash for further details on d.ash@rcvs.org.uk or telephone 020 7202 0703.
Alternatively, you can visit the college's fellowship webpage to download an application form.