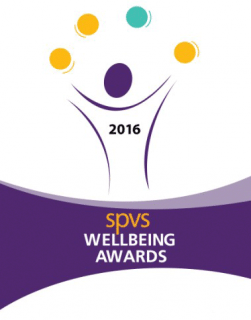 Staff-conscious practices are to be recognised via a new Wellbeing Award, created by SPVS in partnership with the RCVS Mind Matters Initiative.

The accolade invites practices to share what they are doing well with other owners and managers.
It will recognise those practices with management systems and initiatives that motivate and engage staff – and that can demonstrate a commitment to being a better place to work.
Job satisfaction
Launching the awards at BSAVA Congress, SPVS senior vice-president Nick Stuart said: "These awards will help the understanding of mental well-being and the role this can play in job satisfaction with the knock on effects of reducing staff turnover and increasing profitability.
"They recognise that there are many many practices out there where the staff are motivated, feel valued, and look forward to coming into work each day."
To enter
Entries can be made from branch surgeries or whole practices into three categories, depending on a practice's number of employees.
The prize for each category includes two registrations and banquet tickets for VPMA/SPVS Congress 2017, where the winners will be announced to the press and be available for interview.
The closing date for entries is 30 September 2016.
For further information, visit www.spvs.org.uk/wellbeing
Alternatively, telephone Jenny Stuart on 07974 179364 / 01453 872731