A north-west veterinary surgery has launched an initiative to tackle overweight animals by offering free 15-minute weight clinics.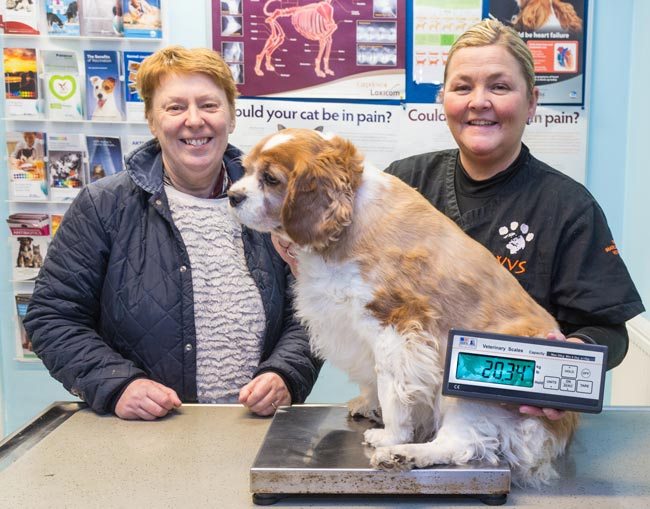 Staff at Southfields Veterinary Surgery in Sale, Greater Manchester, are offering advice on the correct diet and exercise regime to suit the size and breed of clients' animals.
Increasing numbers
Southfields' head VN Paula Gallimore said: "Obesity is a major issue in pets, as we have seen an increase in the number of overweight pets coming in.
"A lot of people who come into our surgeries don't realise their pets are overweight. Many health issues come later in life when it is harder for them to lose weight, so it is a worrying situation.
"Many owners spoil their pets with too many titbits, treats and scraps off their own plates. Then it becomes a vicious circle because pets can't walk far as they're overweight, so don't get enough exercise.
"Just like many humans enrol in slimming classes in January, we've set up clinics to advise owners on the best diet for their pets. We want to develop good habits."
Healthier Hattie
One of the pets to have already benefited from the weight clinic is nine-year-old cavalier King Charles spaniel Hattie, owned by Gill Rossini, from Wythenshawe, south Manchester.
Thanks to the practice's advice on diet and exercise, Hattie's weight has shrunk from 21.9kg to 19kg in three weeks, and she is on target for her goal weight of 14kg.
Ms Rossini said: "Hattie is much livelier and happier, and seems to be healthier in herself. She jumps up to go for a walk, is trotting along when she is exercised and isn't sleeping as much."