A veterinary practice has marked its 30th anniversary with a party for around 250 guests.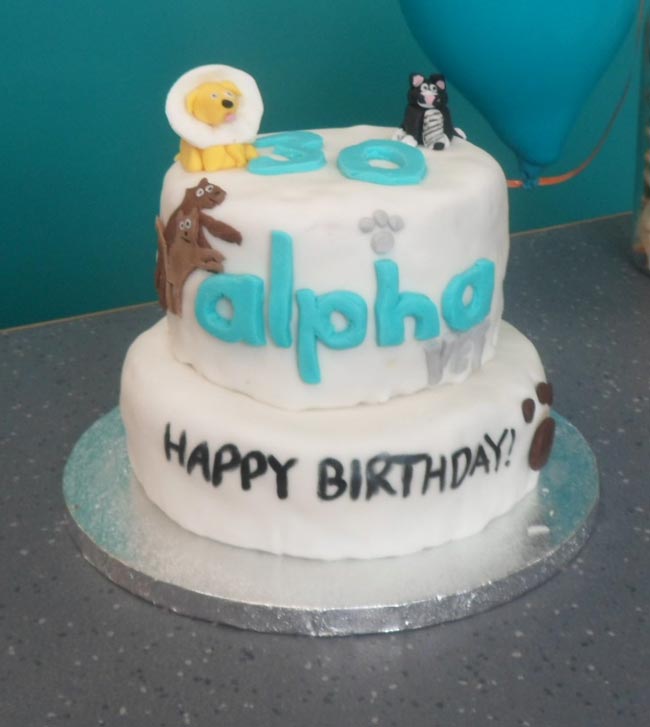 In 2012, Alphavet joined Inglis Vets, one of Scotland's fastest-growing practices.
Birthday celebrations were hosted by Alphavet in its surgery in High Street, Kinross and the day featured fun and games for children, with guess-the-cat-and-dog breed competitions and a balloon room proving particularly popular.
Anniversary cake
The occasion's centrepiece was the cutting of an anniversary cake by Sue Wilson, one of the practice's veterinary surgeons. Sue and her late husband Thom co-founded Alphavet in November 1986, when they purchased the small-animals and horses side of a mixed practice.
In 1998, Alpha Vet rebuilt the surgery's interior and took the decision to concentrate solely on small animal veterinary medicine.
Part of Inglis Vets
Earlier this year, the evolution of Alphavet continued when the practice moved to new premises, a former bank building in the centre of Kinross.
Improved services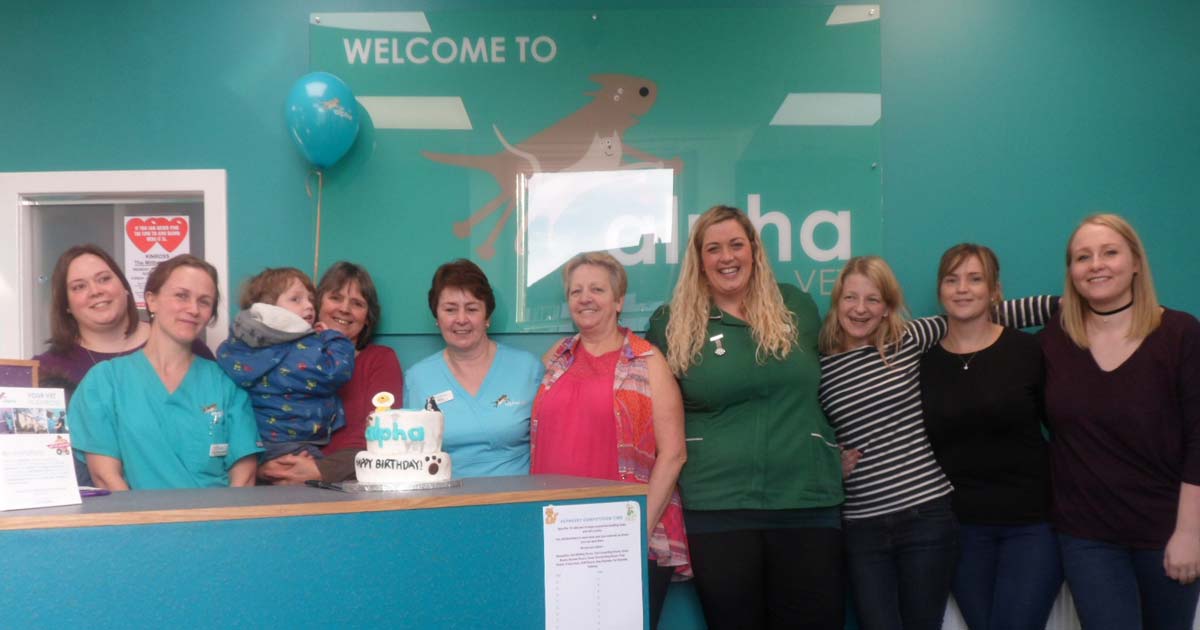 The move has allowed Alphavet to provide a wider and improved range of services, with more consultation rooms and more space for operations than was previously available in a £150,000 development.
Dedicated cat and dog waiting rooms have been created, and the consult rooms have been designed to be much more pet friendly.
The cat room has stairs and is a smell-free zone and the dog rooms have soft floors for the dogs to play on, among many new innovative features.
Branch manager Kate Wilson said: "Our anniversary party was a fantastic occasion, and a great opportunity both to thank our many loyal clients and to show them the fantastic pet-friendly changes moving into new premises has enabled us to make."