A practice is offering pets free "manicures" to raise cash for patients.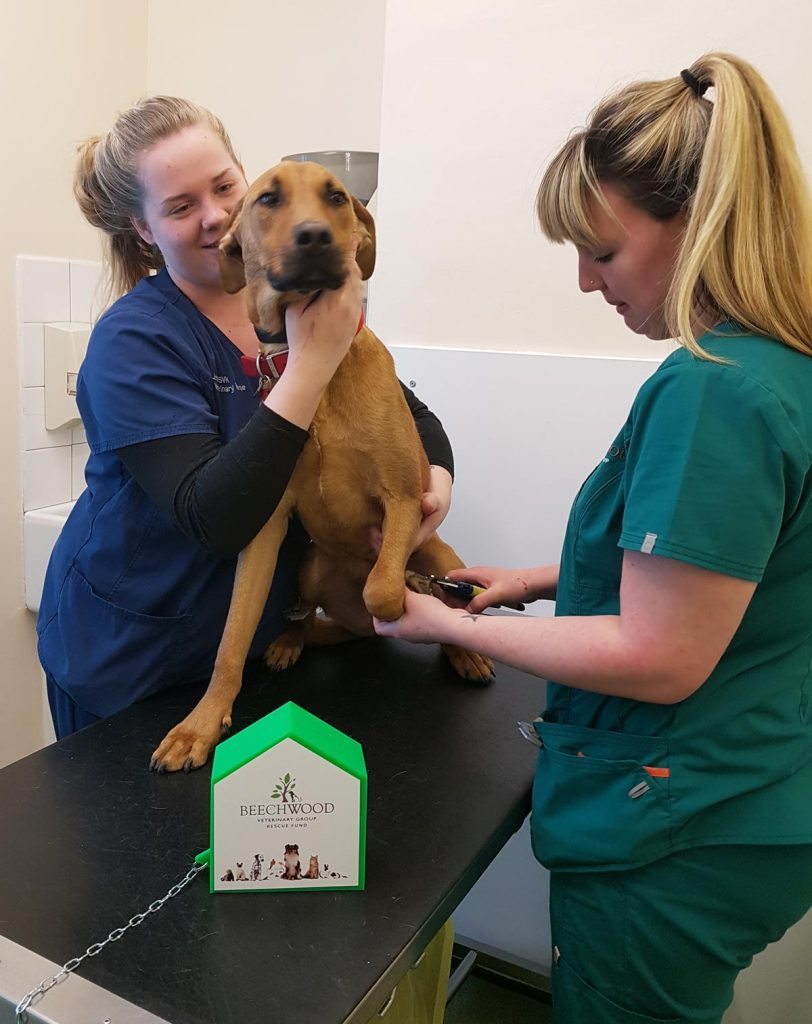 Leeds-based Beechwood Veterinary Group is inviting pets to free nail clipping clinics to raise money for the Beechwood Rescue Fund, which helps pay for the treatment and care of stray cats, dogs and wildlife handed in every week at its four branches across the city.
Fighting for his life
The latest patient to have his medical fees paid for entirely by the fund – totalling £25,000 – was a cat called Mr Smith, who was taken to the vets after being hit by a car.
He had a multitude of injuries including a dislocated hip, fractured left front leg and a bite abscess on his face. He had to have a hip replacement and his leg surgically repaired.
The free nail clipping clinics will run throughout May at all four branches; Garforth, Beeston, Chapel Allerton and Crossgates, with owners asked to give a donation to the fund in lieu of payment.
Support
Practice manager Kelly Mann said: "Unfortunately, Mr Smith's case is not unusual, we see a lot of stray animals in need of veterinary attention each month, so it is vital we continue to raise money for our rescue fund, so we can help provide the care these animals so desperately need.
"Free nail clipping clinics not only promote the importance of nail maintenance in pets, but they also give clients the opportunity to help support our rescue fund."
The clinics will also be supporting BVNA's National Veterinary Nurse Awareness Month (VNAM) in May.
"It is fantastic we are able to tie-in the free nail clipping clinics with VNAM as it gives us the ideal opportunity to inform the public about our role, as well as providing clients with an important service.
"At Beechwood we have 17 nurses across our four branches and the contribution they make every day is invaluable."
Front page image: Fotolia/imfotograf.