A young jackdaw that swallowed a pair of tweezers stretching the full length of its body has "amazed" vets who operated to remove them.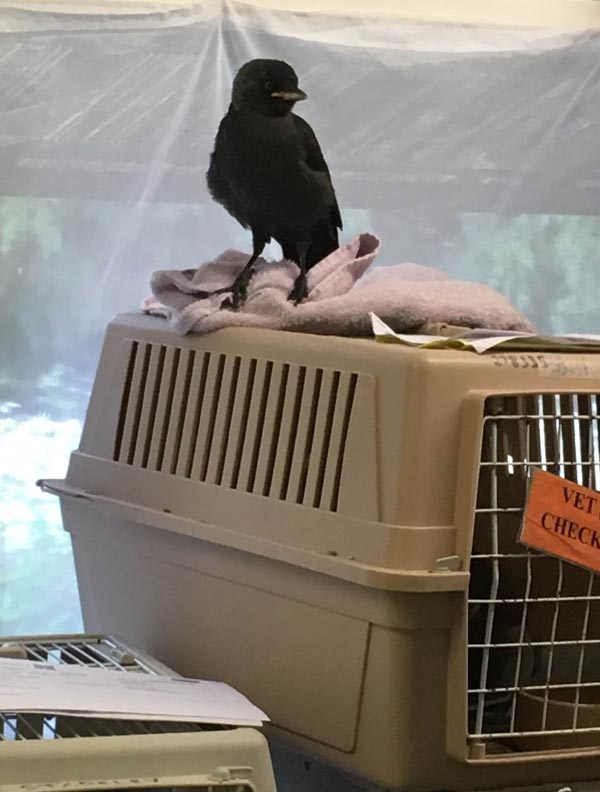 The juvenile was taken to RSPCA Stapeley Grange Wildlife Centre near Nantwich in Cheshire, where x-rays revealed the extent of the problem.
Little fighter
Wildlife vet Bev Panto said: "When I saw the x-rays and the size of the tweezers the bird had swallowed, I thought there was no chance it could survive.
"The tweezers stretched the whole length of its digestive system – right from its crop to its intestines – and the sharp ends were piercing through its skin.
"But, after a challenging and intricate surgery to remove the tweezers via its stomach – and a nail-biting hour watching it recover – the bird proved it was quite the little fighter.
Incredible case
Dr Panto added: "It seems right as rain and has been eating well since. He is hands down the most incredible case and recovery I have seen during my six years as a wildlife vet.
"How a small bird could survive such a traumatic incident, then undergo major surgery and appear fighting fit the next day, is quite incredible."
Save
Save