The BVA's 15,000 members are being urged to take part in the latest Voice of the Veterinary Profession survey, being launched to mark World Veterinary Day (30 April).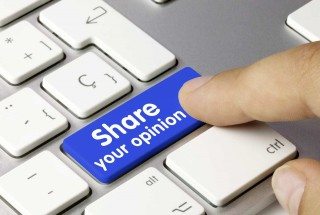 The short survey is open until midnight on 23 May and is regarded as a sounding board for the state of the veterinary profession.
Emails from independent research agency Alpha Research will be sent to all BVA members with an invitation to join the survey panel.
Share your views
Questions in the survey range from working hours to client interactions and recent graduates' employment, as well as non-traditional ("exotic") companion animals and topical issues, such as winter flooding and Easter chocolate poisoning.
The survey was launched in 2014 to gather vets' views on the issues that matter most and equip the BVA with regular data to better represent the profession to the media and policy makers across the UK.
Over the past two years, the survey has generated hundreds of national and local media stories – from injuries sustained by farm animal vets to microchipping and submitting data on conformation-altering surgeries in dogs registered with The Kennel Club.
'Touchstone of information'
BVA president Sean Wensley said: "The survey is a touchstone of veterinary information and opinion, with journalists regularly approaching us for results and trend data to use in national and local media.
"Every contribution enables us to give a true measure of veterinary opinion in public debate about animal health and welfare, and press professional issues."