A joint response to Defra's landmark consultation on animal establishment licensing in the UK has been submitted by the BVA, BSAVA and British Veterinary Zoological Society (BVZS) to ensure the veterinary profession's voice and view is heard.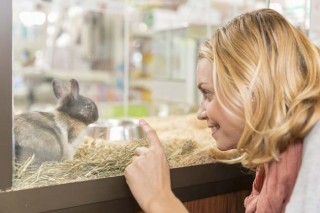 The 12-week consultation, which closed on 11 March, is the biggest review the Government has undertaken on animal establishment licensing and takes into consideration a range of animal welfare issues.
Specifically, Defra is proposing new secondary legislation that would see the introduction of a single "Animal Establishment Licence" for animal boarding establishments, pet shops, riding establishments and dog breeders.
Breeder register
The trio agreed much animal licensing legislation is out of date and needs to be revised to take account of changes that have occurred since it was originally introduced (Pet Animals Act 1951, Animal Boarding Establishments Act 1963), while supporting the proposal to bring existing licensing schemes under the Animal Welfare Act to ensure the focus of inspection is on animal welfare and the five welfare needs.
One key recommendation was anyone breeding from a dog should be required to register, preferably online, with their local authority – in line with the Data Protection Act 1998. This would mean the local authority would have a list of contact details for all dog breeders in the area, aiding enforcement bodies and ensuring dog breeders were aware of the legal requirements.
The veterinary organisations continued that, if possible, there should be a publicly available national list of dog breeders to provide intelligence for enforcers and allow the public to check the list. Then, should the threshold of three or more litters per year be met, this would trigger a dog breeding licensing inspection.
Top priority
BVA president Sean Wensley said: "Animal welfare is always the top priority for vets and we believe that starts right at the beginning of a pet's life. If people are regularly breeding puppies then it is necessary and right measures are in place to protect the health and welfare of the mother and her puppies.
"Anyone breeding from a dog should be required to register with their local authority and quote their registration number in any advert for puppy sales.
"This is not about targeting individual dog owners, but about best breeding practices and, moreover, the health and welfare of animals across the UK, which is why we are proposing the licence and inspection criteria applies to the establishment, rather than individuals."
Other activities
The three organisations also noted this review was an appropriate opportunity for Defra to consider whether any other activities or animal establishments should be licensed, to ensure they meet appropriate animal welfare standards – from animal rescue and rehoming centres, to falconry displays and dog training businesses.
In the consultation response, the BVA, BSAVA and BVZS acknowledged while there was a need for change, there was no point in introducing legislation if it was not properly enforced, and this would need appropriate resources to be made available – especially given the resource constraints of Defra and local authorities.