A physiotherapy module offering an introduction to useful techniques suitable for geriatric patients has been launched by Oncore online learning.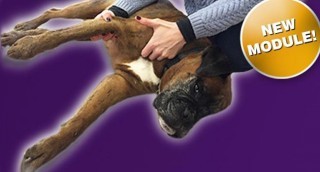 The two-week, fully online interactive course will offer vet and veterinary nurse delegates a chance to recap on the "downward spiral" of osteoarthritis that many patients face, and how they can slow the process and improve patients' lives.
Training the owner
The module is tutored by veterinary physiotherapist Katie Lawrence, who has 15 years' experience in treating many species.
It will also look at incorporating basic physiotherapy into geriatric and mobility clinics, as well as how to "train" owners in some of these basic methods so treatment can be continued at home in between clinics.
The module offers six hours of CPD over two weeks and has an introductory price of £129. Various start dates exist throughout the year.