Dechra Veterinary Products has launched a product for the treatment and metaphylaxis of the most common outbreak of bacterial disease among broiler chickens.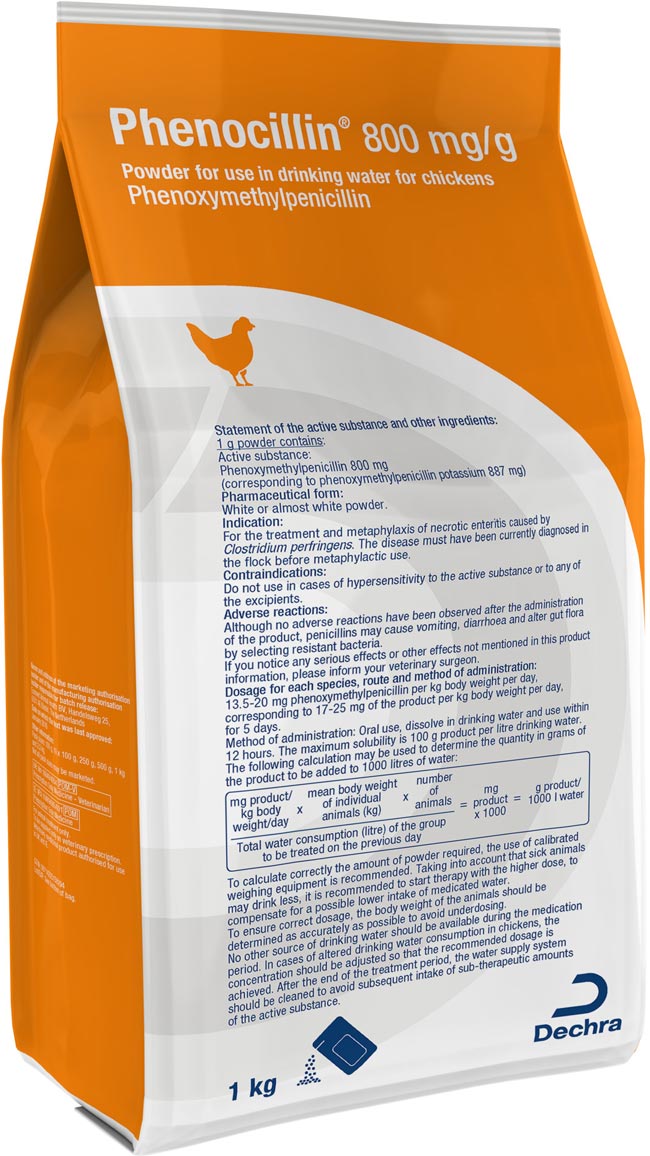 Phenocillin, a 800mg/g powder for use in drinking water, has been devised for the treatment of necrotic enteritis caused by Clostridium perfringens. Its active ingredient is phenoxymethylpenicillin.
First-choice antibiotics
Necrotic enteritis can be treated with a variety of therapeutic antibiotics, but first-choice antibiotics for treatment are narrow-spectrum antibiotics, such as phenoxymethylpenicillin.
Phenocillin is lactose free, with high solubility, making it ideal for concentrated stock solutions and convenient for modern poultry farming. It has a zero withdrawal time, so egg production is unaffected.
Common bacterial disease
Dechra brand manager Emma Jennings said: "Necrotic enteritis is the most common bacterial disease in modern broiler flocks that can be financially devastating for farmers.
"Phenocillin is a highly effective treatment and we anticipate it will become the preferred solution for veterinary professionals and end users to treat a disease that can, very suddenly, devastate broiler flocks.
"The high concentration means easy dosage and handling with less waste, and the lactose-free formula reduces the risk of biofilm development, resulting in a high-quality and effective product, supporting the responsible use of antimicrobials."