The Japanese Veterinary Medical Association (JVMA) has begun a training programme aimed at Asian vets.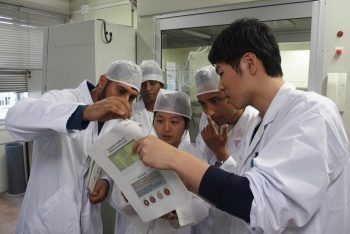 Funded by the Japanese Racing Association, the aim of the Training Program for Asian Veterinarians (TP-FAV) is to train 12 vets from various Asian countries so they can play a leading role in controlling and eradicating infectious animal diseases in their own countries.
The programme places emphasis on:
farm animals
veterinary diagnosis
veterinary medical treatment
animal husbandry
veterinary preventive medicine
animal health control
veterinary public health
Representative from 12 countries
The TP-FAV was originally organised by the JVMA from 1993 to 2003 and, during this period, 10 cohorts of 144 vets from 14 different countries went through the programme.
Since the programme was resumed earlier this year as TP-FAV II, the first cohort has begun training, with participants from 12 different countries – namely Afghanistan, China, Indonesia, Korea, Malaysia, Mongolia, Nepal, the Philippines, Sri Lanka, Taiwan, Thailand and Vietnam – training at one of 12 designated universities across Japan.
The programme, which began in April, is scheduled to run for a year.