Evidence indicates lungworm (Angiostrongylus vasorum) continues to spread across the UK, with more than 80 instances reported by vets to Bayer's "Act Against Lungworm" campaign since February.
At least six of the cases resulted in death, indicating this is still a key threat to dogs across much of the UK, with fatal cases reported in Salisbury, Crawley, Ipswich and Essex – including a 13-week-old puppy in the Crawley area.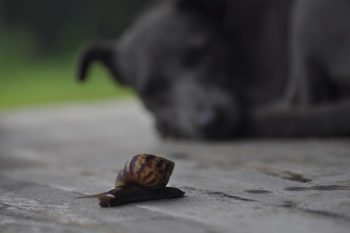 The reports showed, of the 84 incidences recorded, 43 practices reported this case was not the first experienced.
With no requirement for compulsory reporting, it is estimated many other cases are likely to have gone undocumented.
Endemic
The reports submitted to Bayer also revealed, although the majority of cases were found in the south of the UK, incidences were reported as far north as Paisley in Scotland. This growing spread of reported cases adds to the increasing base of evidence that lungworm is endemic throughout much of the UK and continues to pose a significant threat to dogs.
Research by Bayer confirmed more than a third of vets thought cases of lungworm had increased in their area over the past five years.
A study from the University of Bristol that examined the fox population also provides robust evidence to support the parasite's spread across the UK. The research suggested the overall prevalence of A vasorum in foxes was 18.3% in the UK, significantly higher than a previous study published in 2008, which reported a prevalence of 7.3%.
Clinical judgement vital
Gavin McAulay, a cardiorespiratory specialist at New Priory Veterinary Hospital in Brighton, said: "With often confusing symptoms, the clinical judgement of vets is key in ensuring an animal is diagnosed and treated against lungworm as soon as possible. In many scenarios, lungworm should be a consideration to be assessed in the background while investigating other conditions; however, monthly prevention is key.
"There is evidence with other parasite diseases that suggests the more animals you treat, the better protected other animals in the area are."
Read the full story in the 5 June issue of Veterinary Times.