US scientists have identified the first case of multiple cats becoming infected with the H3N2 "canine flu" influenza virus, previously thought to only affect dogs.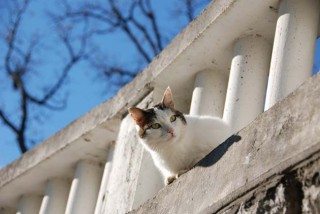 The University of Wisconsin School of Veterinary Medicine shelter medicine programme reported the cats were found at a shelter in Indiana after showing unusual signs of respiratory disease.
Hopeful of rarity
In a press release, Sandra Newbury, director of the UW shelter medicine programme, said: "While this first confirmed report of multiple cats testing positive for canine influenza in the US shows the virus can affect cats, we hope infections and illness in felines will continue to be quite rare."
The infected cats have been quarantined, but no vaccine is available since the H3N2 vaccine is only for dogs. Dogs in the same shelter are also reported to be infected.
In context
Cases of feline infection had been previously reported in South Korea and, in one case last year, a cat had been found to be infected with the H3N2 virus in the US.
This latest outbreak seems to indicate the virus can replicate and spread from cat to cat.