A needle-free pour-on application treatment for mastitis has been launched for vets and farmers.
POM-V classified Finadyne Transdermal from MSD Animal Health can be used as a single application to reduce pyrexia associated with acute mastitis.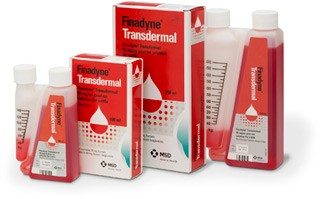 This claim adds to the already proven efficacy to reduce pyrexia associated with bovine respiratory disease.
One and only
The technology behind the first and only NSAID pour-on for cattle brings enhanced penetration through the skin, coupled with rapid absorption into the blood system.
The peak plasma concentrations remain higher for longer than those typically observed when using the injectable formulation.
Rapid efficacy
MSD technical manager Martin Behr said: "Uniquely, Finadyne Transdermal is a pour-on formulation combining rapid efficacy with this novel, needle-free administration route.
"After applying to the skin, it works fast – as quickly as two hours after treatment – and has a short [36-hour] milk withdrawal requirement."
Dr Behr added the time taken by cattle producers to handle and treat animals is reduced more than 60% by using a pour-on, compared to an injection, which means less stress and restraining.