A series of respiratory disease vaccines for the European market have been launched by Merial Animal Health.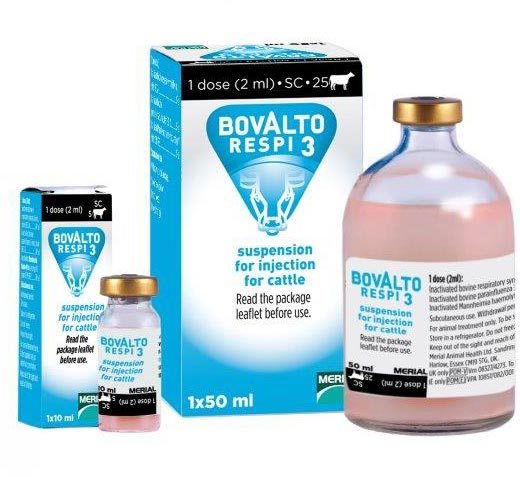 Bovalto Respi vaccines contain a newly developed combination of viral and bacterial antigens. The recent vaccine isolates effectively target European-circulating bovine respiratory disease (BRD) strains.
All Bovalto antigens are also proven by challenge, including at six months post-vaccination to confirm long-lasting protection.
Complex condition
BRD is complex to manage and, each year, affects an estimated 1.9 million animals1, costing the UK cattle industry abound £60 million2.
In Ireland, BRD is responsible for 30% of deaths in stock younger than a year old3.
Importance of control
During a Merial symposium at the 2016 World Biomaterials Congress, Sandro Cavirani, director of the University of Parma Department of Animal Health in Italy, highlighted the importance of successful BRD control programmes in calves to optimise herd immunity and productivity, including early, repeated and targeted BRD vaccination.
Bovalto Respi 3 contains strains of parainfluenza virus 3, bovine respiratory syncytial virus and Mannheimia haemolytica serotype A1.
Meanwhile, Bovalto Respi 4 combines the three pathogens in Bovalto Respi 3, with the added strain of bovine viral diarrhoea virus.
References
Cattle Health and Welfare Group (CHAWG) (2014). Cattle Health and Welfare Report, CHAWG, Kenilworth.
National Animal Disease Information Service (NADIS) (2007). Health Bulletin: Respiratory Disease in Cattle, NADIS, UK: 1-3.
Agri-Food and Biosciences Institute (AFBI) and DAFM Veterinary Laboratories (2014). All-island Animal Disease Surveillance Report, AFBI/DAFM Veterinary Laboratories.