An animal behaviour lecturer is playing a leading role in a national study to find out more about the over-winter behaviour of hedgehogs.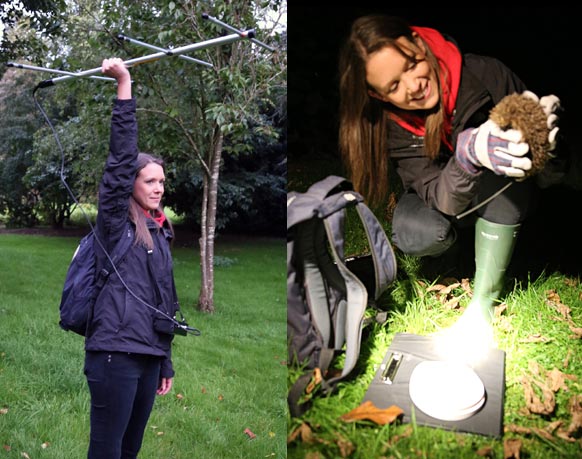 Lucy Clarke from Hartpury College in Gloucestershire has been monitoring hedgehogs on the campus since starting the study in August.
Ten hedgehogs have been fitted with radio tracking devices, meaning Ms Clarke can find them day and night using what looks like a television aerial.
The study, which is being jointly funded by the People's Trust for Endangered Species and the British Hedgehog Preservation Society, will run until April 2016 to cover a full winter's hibernation cycle.
Interest
Ms Clarke said: "I can't believe how interested everyone at Hartpury College has been in my study. People are telephoning and emailing me all the time about hedgehogs they have spotted around the estate.
"We've found them all around the campus, from the gatehouse to the farm and right up to Rudgeley Wood. They particularly like the areas around student accommodation, it seems.
"It is early days in the study, but what has become apparent is we have a large, healthy population that is breeding well."
Hartpury College students have also been involved in surveying and tracking, with two of them using it as the focus for their final-year dissertations.