Veterinary professionals will be able to learn how to improve their practice's approach to end-of-life care at the 2017 SPVS/VPMA Congress.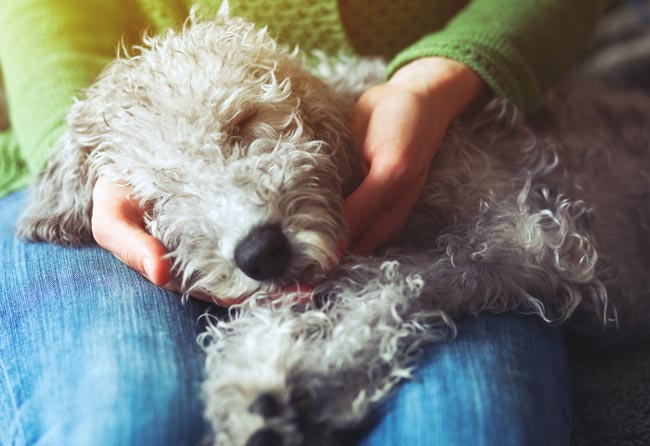 End-of-life care training course providers Compassion Understood will be on hand at the Newport-based event to explain why going the extra mile in end-of-life care can help reduce client attrition following the loss of a pet.
Platinum accreditation
A number of veterinary practices, including Vets4pets Bradford, have already undertaken the Compassion Understood platinum accreditation.
Practice manager Karen Wood said: "All our staff found this course useful and it made us all think more from a client's situation. Although we have always tried to do this in the past, the information provided really helped us consider how the client may be thinking and feeling at what is an extremely difficult time.
"We are considering turning one of our consultation rooms into a room specifically for owners to wait with their pets away from the waiting room and saying their farewells. We are trying to make this as comforting as possible.
"One of the team bought an electronic candle and designed a sign we now display on our reception desk to let other clients present know someone is saying goodbye to their pet. We have found this has a wonderful effect and the other clients are very respectful while waiting for their appointments."
Become inspired
Compassion Understood says it hopes other practices will become inspired by the difference the training has made to the Vets4Pets Bradford team.
A survey revealed up to 19% of owners did not return to the same practice following the loss of their pet. However, Compassion Understood said by providing support through the end-of-life journey, practices can help ensure clients return when they feel ready to take on a new pet.
Compassion Understood will also be giving one delegate the opportunity to win training for his or her practice.
The 2017 SPVS/VPMA Congress will take place from 26-28 January.
For more information on end-of-life care, visit www.compassionunderstood.com