Planning has started for a second series of Veterinary View, an online news and current affairs-style programme for and about the profession.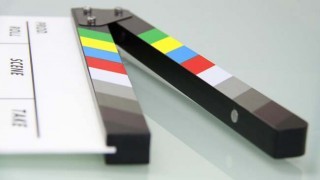 The first year of the BVA and ITN Productions' collaboration produced a series of four-minute pieces that premiered at BVA Members' Day last September and were then accessed through social media channels.
This year's project will create content for another in-depth, online programme aimed at the veterinary sector, as well as animal owners and the wider UK public. It will continue to explore the role and value of the veterinary profession, and look at the challenges and opportunities facing the profession now and in the future.
BVA president Sean Wensley said: "Following the success and feedback we've received in response to the first year of Veterinary View, it's exciting to be continuing the partnership with ITN Productions – giving us the opportunity to promote the fantastic and wide-ranging work of the veterinary profession for a second year running.
"We're planning the content for this year's series of short films and it would be great to get BVA members' ideas for areas of the profession they would particularly like to see championed on screen."
For more information, or to participate in the programme, email Charles Woodward at charles.woodward@itn.co.uk