Ceva has reissued a letter and supporting guidance regarding nutritional husbandry practices at dry-off to every vet in Europe following reports of adverse incidents after using Velactis, a dry-off facilitator.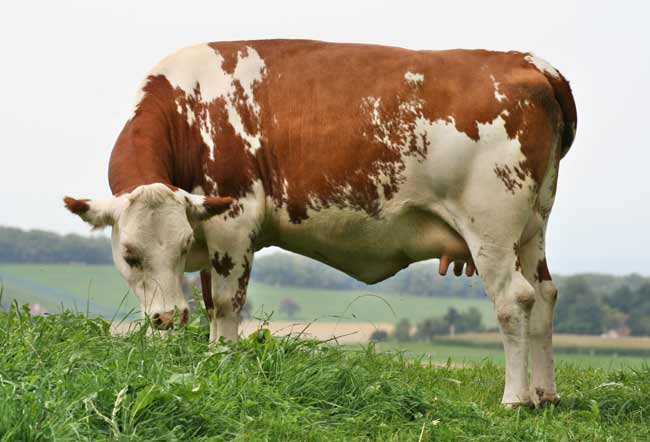 The Dry Off Best Management Practices guidelines were prepared to coincide with the launch of Velactis, a treatment that helps manage udder health and welfare of dairy cows at the time of dry-off.
The distribution of the letter and guidelines follows a number of reports from vets and farmers of unexpected incidents after treatment with Velactis, Ceva said.
Review
The European Medicines Agency (EMA) is reviewing Velactis after reports of serious adverse events, including recumbency and death, following the product's use in cattle.
As part of Ceva's normal practice, it alerted the relevant authorities across Europe and temporarily stopped further distribution to wholesalers of Velactis in Europe voluntarily. Ceva said it is cooperating with the EMA to gain a better understanding of the situation and offer a speedy resolution.
Velactis was approved for use across Europe by the EMA in December 2015 following extensive testing. Ceva has reiterated to farmers and vets it should be used as part of an abrupt dry-off process.
'Special attention'
In its letter, Ceva stated: "Special attention should be paid to the risk factors that may impact the calcium metabolism of your herd.
"We advise nutritional assessments to revise the level of minerals and the overall composition of the late lactation, and dry period diets. It is important to ensure feed intake is not reduced during the period prior and after the dry-off.
"Velactis has been registered to be used in abrupt dry-off and not in gradual dry-off. Good bedding and a proper environment should be provided to maximise the comfort and well-being of dairy cows. Water must be made available at all times.
"Ceva has developed Dry Off Best Management Practices in consultation with experts in the field. It is important to ensure the product is used with the appropriate management."
Ceva said vets can continue to prescribe Velactis, but should pay special attention to risk factors associated with nutritional status that may impact the calcium metabolism of the herd.
The company will take part in an oral hearing, scheduled for mid-July, and will keep farmers and vets informed of further developments.