The Government has rejected recommendations the RSPCA should be stripped of its powers to prosecute animal welfare cases in England and Wales.
This was in response to proposals in a report from the Environment, Food and Rural Affairs Committee (EFRACom) – "Animal welfare in England: domestic pets" – published on 16 November.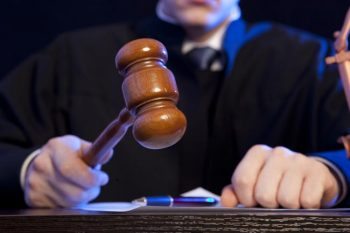 A key recommendation from the cross-party committee of MPs was a "conflict of interest" existed in the RSPCA's role in bringing private prosecutions, as well as investigating cases, campaigning and fund-raising.
EFRACom members recommended the charity becomes a specialist reporting authority and continues to investigate alleged animal crimes, but hand evidence to the Crown Prosecution Service (CPS).
'Powerful tool'
In its response to making the RSPCA a specialist reporting authority, the Government stated: "In the light of public criticisms of its role, the RSPCA set up the Wooler Review, which made 33 recommendations the RSPCA has already assessed and considered for action. These include a review of its approach to the gathering and presentation of veterinary evidence, and the way it handles complaints and prosecutions on possible conflicts of interest.
"In respect of the committee's recommendation, the Government considers the 2006 [Animal Welfare] Act should not restrict the possibility of someone taking out private prosecutions. This has been a powerful tool to promote animal welfare. It is for this reason the Government does not consider, at this time, the RSPCA should be made a specialist reporting authority.
"Instead, we believe the RSPCA should be given the opportunity to implement the recommendations of the Wooler Review and demonstrate its commitment to responding to the concerns raised by the committee."
Rejections
The Government also rejected EFRACom's recommendations:
the maximum jail sentence for animal welfare offences in England be increased from six months to five years
a national "animal abuser register" be established
anyone breeding two litters or more per year should be licensed as a breeder, substituting three litters instead.
Read the full story – including RSPCA reaction – in the 20 February issue of Veterinary Times.