Registration has opened for a new, free-to-access webinar CPD mini-series on canine behaviour by world-renowned veterinary behaviourist Sarah Heath.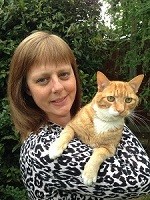 The lectures, to be hosted by The Webinar Vet, are:
Nipping it in the bud – preventing future behaviour problems in puppies (8 March)
Old dogs and new tricks? Improving detection and management of canine cognitive dysfunction (15 March)
The webinar series is sponsored by Pedigree Petfoods and is free to access for all vets and VNs. Places are limited to 1,000 attendees in The Webinar Vet virtual theatre.
Behaviour expert
Dr Heath qualified as a veterinary surgeon from University of Bristol in 1988 and spent four years in a mixed general practice before setting up Behavioural Referrals Veterinary Practice in Chester in 1992.
She is an honorary lecturer in behavioural medicine at the University of Liverpool School of Veterinary Science and responsible for the behavioural medicine curriculum for undergraduate veterinary students.
In addition to her clinical and teaching work, Sarah has written a number of books and regularly contributes to veterinary publications on behavioural topics. She also lectures at home and abroad on the topic of animal behaviour.