The International Society of Feline Medicine (ISFM) will host its European Feline Congress 2016 on the island of Malta, where delegates will be treated to five days of feline-specific CPD. 
Taking place from 29 June to 3 July, the main scientific programme will focus on the latest developments in feline orthopaedics and feline gastrointestinal (GI) disease.
Topics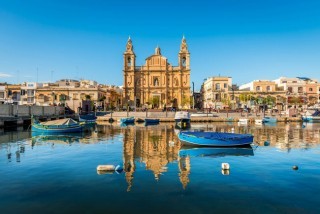 Keynote speaker David Bennett, from the University of Glasgow, will review developments on bone disease, present the latest findings in the interpretation of joint radiographs and look at surgical management of joint disease.
Prof Bennett will be joined by Bruno Peirone, from the University of Turin, who will look at fracture management and discuss the relevance to cats of orthopaedic implants.
The feline GI disease sessions will be led by Alex German, from the University of Liverpool, and RVC's Karin Allenspach, who will look in-depth at the causes and management of GI conditions, including sessions on critical care nutrition, triaditis and pancreatitis.
Mini-symposiums
Also taking place is a pre-congress day on feline anaesthesia and analgesia, five mini-symposiums (by sponsors Merial, Ceva, Hill's, Boehringer Ingelhein and Bayer), two masterclasses offering an in-depth look at GI disease and orthopaedics, and a commercial exhibition.
Delegates can also enjoy a packed social programme – including a free barbecue, pool party and drinks reception – and will have plenty of free time to explore Malta's sights or relax after lectures finish on Saturday.

Last year's congress attracted nearly 500 attendees.