Virbac has launched a new diagnostic test combination for detecting felines viruses, enabling the rapid detection of FeLV antigens, anti-FIV and anti-FCoV (feline coronavirus) antibodies in 15 minutes.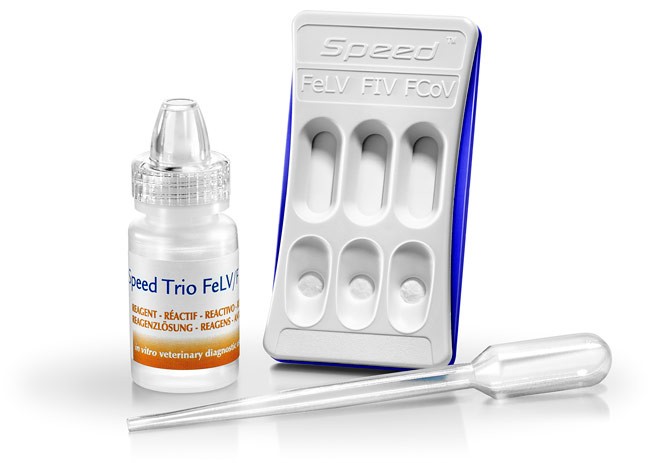 Speed Trio is part of Virbac's in-house diagnostic range and is designed to facilitate the diagnosis of immunosuppressive diseases, such as FIP.
Logical step
When a cat tests positive for FCoV and either FeLV or FIV, there is an increased risk of developing FIP; therefore, serological testing for all three diseases is the logical step, says Virbac.
The Speed range has been enhanced to improve the readability of the tests and the brightness of the test bands.
Product manager Madeline Haynes said: "The Speed range, which has been proven in practice for more than 20 years, offers a comprehensive suite of in-house diagnostic tests, which are easy to perform and highly cost-effective to use in practice.
"Speed Trio is not only a unique test combination that helps to facilitate diagnosis of immunosuppressive diseases, but also boosts client satisfaction and can support practice profitability."