Vets and farmers have been warned against complacency about blowfly strike after two cases were reported in West Sussex.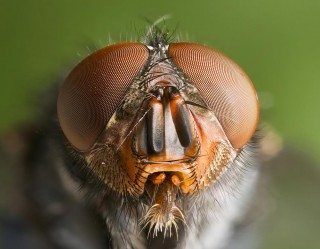 The timing and severity of blowfly strike is strongly influenced by the weather, which can often make timing of treatment challenging for many flock managers.
The Met Office believes this winter may have been the warmest recorded, prompting fears favourable conditions will result in a more abundant blowfly population.
Regional risk
In addition, blowfly strike risk varies regionally and on farm, meaning it can be difficult to predict when strike will occur.
Findings from an Elanco Animal Health survey into blowfly risk found sheep farmers in the south of the UK are twice as likely to experience blowfly earlier in the season, compared to farmers in the north.
Elanco technical consultant manager Fiona Anderson said there was "no sense" in taking any risks with blowfly.
Distressing disease
Ms Anderson said: "It's crucial we do not get complacent when it comes to blowfly – the costs of inaction can be devastating."
"It's an extremely distressing disease to see in sheep and, obviously, for the sheep themselves, so there's no sense in taking the risk. Farmers should take control of the situation, before blowfly strikes their flock, by using preventive products with full fleece protection.
"Another benefit of using a preventive product early in the season is killing flies from the first wave of the insects reduces the total number of flies for the rest of the season."
Ms Anderson added simply monitoring the signs associated with blowfly was a risky strategy.
"Waiting for clear signs of the blowfly season before acting is a gamble. Farmers are extremely busy and blowfly strike can establish quickly, so it would be easy to miss an affected sheep."