A UK equine hospital is understood to have become the first in the world to offer a same-day quantitative polymerase chain reaction (qPCR) test broad enough to identify all species of dermatophytosis (ringworm) in horses.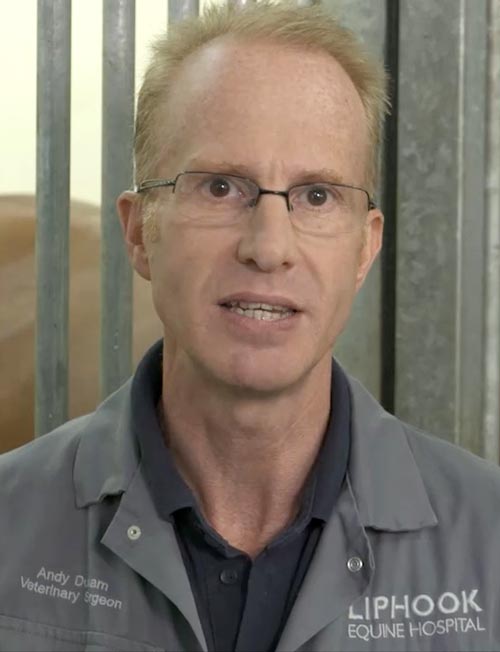 Liphook Equine Hospital (LEH) in Hampshire said the assay, which targets two specific genes found only in dermatophyte species, is now available to clients, enabling same-day results from submitted samples of suspected infected hairs and skin scales.
qPCR technique
Previously, vets looked for fungal spores from hair samples under a microscope to identify ringworm, but if no spores are detected, it did not conclusively rule out the presence of the extremely contagious fungal infection.
The definitive test to detect the presence of ringworm is to culture the sample, but that can take up to three weeks.
Andy Durham, RCVS and European specialist in equine internal medicine at LEH, explained the importance of the breakthrough. He said: "Skin disease ranks as one of the most common problems in horses and ringworm is one of the most common skin diseases, so we're talking about something that is quite a big deal."
'Regulatory importances'
Prof Durham added: "There are regulatory importances in that horses can't go to a racecourse if they've got any skin lesions until they're deemed definitely to be free of ringworm, otherwise the trainer can get quite a hefty fine from the British Horseracing Authority.
"If I'm called out to see one of my client's horses today, and he wants that animal to go to the racecourse tomorrow and needs a certificate from me to say it doesn't have ringworm, until now, it was a bit of a difficult one."
He said key to the new test was they were not trying to look for the ringworm fungus itself or trying to culture it, but were looking for its DNA, and the "incredibly sensitive" qPCR technique could pick up tiny amounts in any sample.
Read the full story in the 27 February issue of Veterinary Times.