Boehringer Ingelheim is to host seven complimentary equine respiratory disease CPD meetings.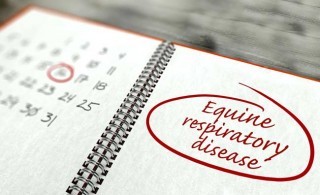 Presented by some of the UK's leading experts on the disease, speakers will include:
Scott Pirie – University of Edinburgh
David Rendle – Rainbow Equine Hospital, Malton
Tim Brazil – Equine Medicine on the Move
Philip Ivens – Buckingham Equine Medicine Referrals, Wicken
Andy Durham – Liphook Equine Hospital, Hampshire
The clinical lectures will cover content that should be immediately relevant to an equine vet's respiratory caseload.
Personal influence
In addition, an interactive seminar entitled "The influential vet" aims to help vets improve client relationships, increase personal influence and manage difficult situations.
Clare Turnbull, Boehringer's equine brand and technical manager, said: "We know our customers like to feel fully equipped when dealing with recurrent airway obstruction, so are delighted to be able to bring up to date, high quality and innovative equine CPD to them.
"The influential vet" seminar will provide the soft skills that can help put this knowledge into practice. We hope our customers will leave feeling not just informed, but inspired too."
When and where
The CPD meetings take place on the following dates:
16 February – Hinckley, Leicestershire
18 February – Knutsford, Cheshire
23 February – Chelmsford, Essex
25 February – Ripon, North Yorkshire
2 March – Peebles, Scottish Borders
8 March – Hickstead, West Sussex
10 March – Bridgwater, Somerset
For further information and to register, visit www.equinecpd.co.uk/respiratory