A free mobile app advising horse trainers, owners and breeders on equine disease control has been launched by the Horserace Betting Levy Board (HBLB).
Designed by vets with support from the HBLB, the EquiBioSafe app is a user-friendly, interactive synopsis of both the HBLB Disease Control Codes of Practice for Breeders and the National Trainers Federation (NTF) Codes of Practice for racehorse trainers.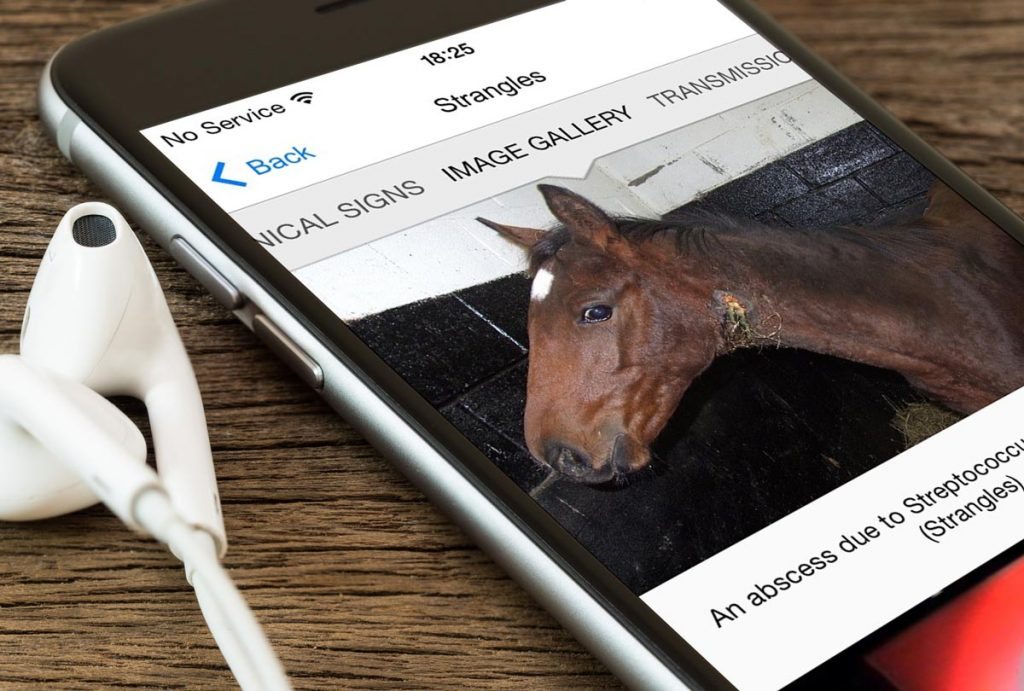 The essential disease information and advice is highly accessible and relevant to the owners and keepers of any kind of horse or pony.
Management advice
The comprehensive biosecurity section covers all the important contagious diseases and explains how to minimise contagious disease risk, with practical advice on management of horses, staff, visitors and the environment – as well as checklists for dealing with sick horses.
Clinical conditions and techniques are illustrated with video and stills, while interactive elements help the user comply with sporting authority vaccine regulation and legal obligations for disease reporting.
The app also helps users calculate contagious equine metritis disease risk for individual broodmares and stallions, and will also help to find the nearest APHA office.
Automatic updates ensure users always have the latest version, with the additional advantage that emergency updates can be issued quickly in the face of any new disease threat.
Significant reduction
Celia Marr, chairman of the HBLB veterinary advisory committee, said: "Since the codes of practice were introduced in 1979, infectious disease outbreaks have reduced significantly.
"EquiBioSafe will make it even easier for everyone involved with horses to prevent infectious disease and help keep our horses safe. The app is already being very well received and, in addition to our main target area of Europe, we've already seen downloads from North America, Asia and Latin America."
The launch of the app is supported by a free online eBEVA seminar on biosecurity for equine premises.
The free EquiBioSafe app is available for iOS through the Apple app store.
An android version will be available shortly.