Veterinary digital content supplier Vetstream is collaborating with the International Veterinary Students Association (IVSA) to encourage uptake of the latest peer-reviewed clinical content the company offers to vet students worldwide free via its partnership with WikiVet.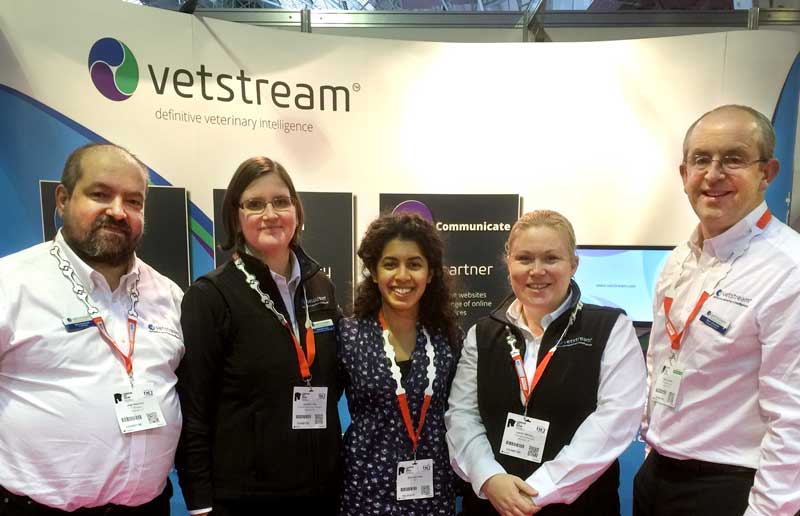 Vetstream managing director Mark Johnston met Bhavisha Patel, chairman of IVSA's standing committee on veterinary education, at London Vet Show to finalise arrangements.
Under the agreement, IVSA representatives in its 50 country member organisations will work to raise awareness among veterinary students of the benefits of Vetstream's peer-reviewed clinical resource, Vetlexicon.
As part of IVSA's campaign to promote global veterinary learning, its representatives will also link up with veterinary schools in countries where it has no member organisation, to support them in accessing the free resources thanks to Vetstream and WikiVet.
Vetstream is offering veterinary students and staff free access to Vetlexicon via WikiVet while they are off campus.
This complements the access they already have while on campus as many vet schools now have IP-authenticated licences to the comprehensive online resource, which features content from more than 900 leading veterinary clinicians worldwide on dogs, cats, rabbits and horses.
Based in Denmark, IVSA's membership includes more than 30,000 students from more than 90 veterinary schools. WikiVet is developing a comprehensive, peer-reviewed veterinary knowledge database to equip veterinary students with information relevant to the veterinary undergraduate curriculum, such as anatomy and physiology for all major domestic species.